#FreeFrantzMichel
1012
signers.
Add your name now!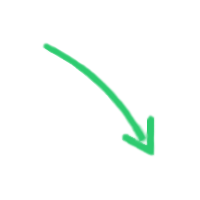 1012

signers.

Almost there!

Add your voice!
Maxine K.
signed just now
Adam B.
signed just now
This is a petition in support of Federal Prison Inmate
Frantz Michel - Registration Number 61129-053
DOB 12/13/1971 (41 yo) who was sentenced to life in prison without parole.
This was his 1st conviction. We the signers of this petition ask the United States Justice to review his case and his actions after incarceration and please have his punishment changed.
Frantz Michel is a first generation Haitian American, whose parents migrated to the
United States of America in search of a better life. Frantz went to Little Flower Elementary and then on to Nazareth Regional High School both Catholic schools located in Brooklyn, NY.
Frantz is the proud father of 5 children they are:
Tiffany Bouldin - (10 yo)
Aretha Labella Michel - (14 yo)
Ryan Frantz Michel - (16 yo)
Chastity Michel - (21 yo)
And
Anthony Taesean Beverly - (22yo) who while not a biological relation,
Frantz is the only father the young man has ever known.
Being a young father, Frantz found it difficult to make ends meet, which is partially why he turned to some of the crimes in which he was convicted of. Frantz's faith and love of GOD
has been strengthened through this experience.
Constantly working to become a better person Frantz has complete more than
86+ educational programs many of which are certificate courses, he also heads the suicide watch and victims in charge programs within his confines. Never forgetting his ancestry Frantz also leads fundraising efforts to aid Haiti and the Haitian people after the Earthquake. Frantz has over 10 letters from the prison staff since his incarceration in 2003 including one from the warden, all expressing the pleasure it is to work with him.
As we stated prior Frantz has used his time to study various topics including Law and is now a more educated man who has bettered himself through studies, he has chosen to educate his fellow inmates eligible for parole so that they possess the tools to succeed when released. He meets many of these inmates when they seek his law counsel. He feels his time is better served having his fellow inmates understand why they're being punished instead of just writing appeals creating un-needed work for the courts and justice. If he hears a case where an appeal is warranted he will help them put their appeal in motion. Each case is reviewed on an individual basis just like we ask the
U.S. Justice Department to review this one and allow Frantz a chance of Parole
Frantz Michel has become a better person and continues to have faith that he will have a chance to be paroled, and one day become the father his children so dearly miss.
In closing, everyday we read about prisoners who were released only to commit more crime
This isn't Frantz Michel, Frantz is a man who has become a better human being through his actions.
From the guards to the Warden, people who see his actions on a regular basis all support his efforts for parole, Isn't time the government does as well?
Thank you for your time as well as any and all consideration.
Blessings,
Tupac Derenoncourt
A Friend that cares.
Links