Governor Christie, Free Frankie Now!
1171
people have signed this petition.
Add your name now!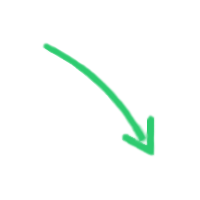 1171

people

have signed.

Add your voice!
Maxine K.
signed just now
Adam B.
signed just now
Frankie Macias has been institutionalized at the New Lisbon Developmental Center since 1994. He was sent there by New Jersey's Division of Developmental Disabilities on a temporary, "emergency" basis to wait until funding for an appropriate community placement became available. He is still waiting. In his 17 years at New Lisbon, Frankie has experienced numerous physical assaults, sexual assaults, and, for quite some time, the near daily use of 4-point mechanical and chemical restraints. He was denied his right to vote. When his sister asked him to walk her down the aisle at her wedding, he was not permitted to attend. This year, his request to spend Thanksgiving with his family was denied. In 1998, Frankie reported that staff were placing residents of his cottage in mechanical restraints and leaving them unattended with another resident, who would then beat them up. Fearing for his own safety, Frankie asked the CEO to install hidden cameras. Three years later, in 2001, a resident was found dead in this same cottage. He had been strangled. Earlier that year, another New Lisbon resident was found, beaten and bloody, under his bed. He never regained consciousness. Frankie said to his mother, "Mom, if I die, please don't let them bury me at New Lisbon." In the mildest of terms, New Lisbon is not a nice place to live. In 2001, the federal government agreed, and New Lisbon was decertified following an inspection by the Centers for Medicare and Medicaid. The facility was re-certified in 2002, however, that same year, the U.S. Department of Justice investigated allegations of violence and substandard conditions at New Lisbon and, as a result of its findings, sued the State of NJ for violations of the Civil Rights of Institutionalized Persons Act. This is the place DDD sent Frankie to wait. Now, a wonderful organization has offered to provide Frankie with a home of his own and the community-based services DDD promised him over a decade ago. After 15 years of waiting, Frankie could be home for the holidays... If only DDD would let him go. Instead, the Division of Developmental Disabilities continues to demand revision after revision of the service plan submitted for Frankie. Meanwhile, back at New Lisbon, his condition continues to deteriorate. We are asking Governor Christie to put an end to DDD's 17-year emergency and Free Frankie NOW!
Sponsor
This petition is sponsored by the family, friends, and advocates of Frankie Macias. Learn more about Frankie at http://www.freefrankie.com
Links
"All individuals with developmental disabilities will have the option to use community-based services provided in the least restrictive setting appropriate to their needs." The statement above is from the NJ Division of Developmental Disabilities' Olmstead Plan "Path to Progress." To read the full text of the Plan, go to http://www.state.nj.us/humanservices/ddd/publications/JSOlmPlanFinal.pdf Living Under a Violent Shadow by Susan K. Livio and Ted Sherman Published in the Star Ledger on November 4, 2002, this Special Project describes conditions at New Lisbon at the time the U.S. Department of Justice was conducting its investigation. http://www.nj.com/specialprojects/index.ssf/specialprojects/mental/mental2.html On April 8, 2003, the U.S. Department of Justice reported the results of its investigation into conditions at the New Lisbon Developmental Center. By then, Frankie had been at New Lisbon for 9 years. To read the DOJ's report, go to http://www.usdoj.gov/crt/split/documents/newlisbon_finding_letter.pdf