Freedom for Faruk Ereren
75
signers.
Add your name now!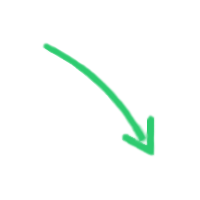 75

signers.

Almost there!

Add your voice!
Maxine K.
signed just now
Adam B.
signed just now
To Federal Foreign Office of Germany
Since May 2007, the judgement against Turkish national revolutionary Faruk Ereren, who has been kept in extreme conditions of isolation for years in Germany, has served to support his eventual extradition to Turkey. The grounds and decision for the release of Faruk Ereren to Turkey by the German courts through extradition proceedings and their insistence on such an extradition exposes the political nature of decisions made by German courts. The political nature of such decisions is further substantiated by the extraordinary political outcome to set free two death fasting activists. This observable reality is a benchmark. In light of the Court's deliberated release of the two prisoners, the decision to commence extradition proceedings for Faruk Ereren and the fact that countless prisoners suffer and die from ill health in Turkish prisons demonstrates that such decisions to extradite are a wilful attempt to wish away the reality of, and therefore judicial responsbility for, the situation. The German establishment knows very well that in Turkey's F-type penetentiaries not a single one of the inmates' lives is safe. In Turkey's prisons where even well-known prisoners do not receive treatment, personal duress and torture is universally applied to political prisoners. As a consequence of distributing the Yuruyus (March) magazine, Engin Ceber is one of the latest examples of a political prisoner murdered as the result of torture whilst in the custody of the State. In order to demonstrate the conditions faced by prisoners suffering illnesses and injuries in Turkish prisons, it is sufficient to remember a mere part of its history. In 2009 alone, the following prisoners lost their lives as a consequence of ill-health. 15 January: Gurbet Mete, suffering from leukaemia, was taken into custody as the result of confessing to involvement in a demonstration in Diyarbakir. Lack of treatment in the prison in which he spent four months without medical attention resulted in the progression of the disease and the loss of his life, despite all his efforts to secure the necessary treatment. 18 February: Leukaemia sufferer Hasan Kert lost his life in E-type Diyarbakir Prison. 28 February: Besir Ozer lost his life in Diyarbakir D-type prison as the result of aiding fellow organisation members by providing a safehouse for them and the protection of their possessions in the Cizre district, Sirnak, one and a half years earlier. 18 May: Mustafa Eleci died in Mersin E-type prision 11 hours after he was incarcerated. 19 July: PKK member Ismet Ablak lost his life to skin cancer in Erzurum's H-type prison. 17 August: Resul Guner lost his life after becoming ill with colon cancer. Deaths continue at present in Turkish prisons. In numerous decisions by German courts, it has been emphasised that torture in Turkish prisons is a method of political control adopted by the State and many revolutionaries who have called for an investigation into such politics are targetted for this reason. It is for this reason, too, that we conclude the decision to extradite Faruk Ereren is a decision devoid of jurisprudence. Many associations, institutions and establishments as well as Amnesty International reports document the sustained practise of torture in Turkey as both systematic and politically motivated. As Faruk Ereren's case is the product of a special kind of politics, his extradition is desired. The special nature of this case openly avowed by the fascistic Turkish State; had the court arrived at its decision to extradite with the understanding that he will be "discharged on account of illness," if its sincere in its claim, i.e. if it is in actuality of the view that Faruk Ereren should be freed, he should be freed before he is returned to Turkey.
We the undersigned request immediate release of Faruk Ereren and any decision of extradition to Turkey to be revoked.
Sincerely,
Links