Freedom For Zantwan Worthy
847
people have signed this petition.
Add your name now!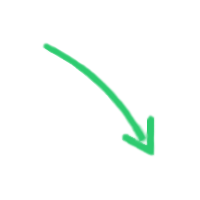 847

people

have signed.

Add your voice!
Maxine K.
signed just now
Adam B.
signed just now
To whom this may concern:
This Petition is created in hopes of getting Justice for Zantwan D. Worthy in Federal prison, prisoner #23516-057. Mr. Worthy has been incarcerated Since April 3, 2007. His Charge is distribution of 1 Kilogram of Cocaine. Now a Kilogram in the Federal system, is normally a 60 month sentence "5 years". However, Mr. Worthy was sentenced to 15 years 8 months. Mr. Worthy feels that since he did NOT cooperate with Authority "NOT Snitch" that the Government tried to make an example out of him by given him and enhanced sentence called Career Offender. On Aug. 17, 2011 a Case came to light "Jason Edwards Simmons v. United States". This case basically acknowledges that the government can no longer use petty prior offenses that are NOT felonies on the federal level for enhancement purposes. Mr. Worthy has a prior Assault charge, which was a simple fight at a club where the victim pressed Charges on Mr. Worthy. Mr. Worthy was sentence 8 to 10 months for the assault which was suspended for Probation, the Government used that prior assault to enhance his current sentence and made him a Career Offender. This Enhancement Tripled Mr. Worthy's time from 5 years to 15 years 8 months... Since the Simmons case came to light (August 2011) Mr. Worthy legally is NOT a Career Offender at all!!! However his sentence is still 15 years 8 months. The Government also wrote Mr. Worthy letting it be known he is NOT a Career Offender however they will fight to keep him in jail the entire 15 years 8 months because they have no grounds to correct the Sentence!! Now everyone is signing this Petition on Mr. Worthy behalf not because he is Innocent of the crime, but because he should NOT have to be OVERLY sentenced or givin time that Does NOT fit the crime!! This is Cruel and Unusual punishment, which is our 8th Amendment right!! Not only has the government fought to Keep Mr. Worthy in jail, they are wasting tax payer money, and the government has randomly let Hundreds of Other inmates out off the Simmons case and hundreds of others like Mr. Worthy. Yet they have fought to keep in prison!! Everyone on this Petition feels like if the Government Sentenced Mr. Worthy Incorrectly and acknowledges that he was sentenced incorrectly. Justice needs to be served and Correct Mr. Worthy's sentence!!! Let him go home with his family, he has already served his time!!! President Obama recently talked about Non-violent offenders and the government giving out extremely lengthy sentence for Drugs case, well here is One!!!It's sad, when murders, rapist, and child molesters get less time... The Government Basically Said we gave Mr. Worthy the wrong time, and we won't fix it. If Mr. Worthy's sentence was corrected, he would have been a free man 4 years ago, but he is doing more time than his crime carries ... Please correct Mr. Worthy's sentence...
Here is Mr. Worthy Prison address:
Zantwan Worthy #23516-057
PO Box 4000
Springfield, Missouri 65801