Freedom for Harkness
18
people have signed this petition.
Add your name now!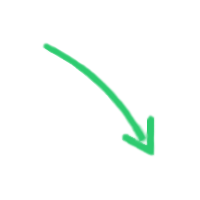 18

people

have signed.

Add your voice!
Maxine K.
signed just now
Adam B.
signed just now
As students of Harkness Hall, we appreciate the freedom we are given on a daily basis, and the work of the RAs to keep us safe and provide us with a good learning environment. However, while we understand that we entered the program with the rules surrounding curfew and floors firmly in place, we ask as a student collective that a dialogue regarding the strictness of the in-hall curfew be opened, as we all feel that doing so could better both our learning and our summer experiences. What we suggest is that designated lounges (for example the basement and first-floor lounge), be assigned as after-hours zones. This would allow students to congregate in these spaces after curfew, given that they follow the rules set out for each. We see the advantages of this to be threefold:
Meeting in these spaces allows students to form hall-wide study groups. Many students have classes or RA meetings that go until past 9:00 PM, and given the proven positive effects of studying in a groups1, as opposed to individually, there is academic merit in this request. These spaces would provide students a time to go over material with classmates, and improve our academic performance as a hall overall.
These spaces can be made into safe, social spaces for students to discuss everything from current events to nationwide issues. It is even a possibility that students could organize discussions to take place in these halls during a designated time, similar to the weekly Monday meeting. There is a distinct lack of social conscious at Brown this summer, and this could be an opportunity for students to find issues they feel passionate about, or expand their intellectual horizons among people they know and are comfortable with.
The halls provide a good social atmosphere, which will be conducive towards students enjoying their summer and staying mentally healthy. In our opinion, the social atmosphere halls has always been inclusive and respectful towards all students, but if this proves too difficult to accomplish, amendments can be made to the rules to make a more welcoming space.
What this amendment would entail for RAs:
We, while obviously not having first-hand experience as RAs, feel that implementing a rule like this would not be an unreasonable amount of additional work for RAs. The rooms would be pre-defined, and are on the route that RAs on call must follow during their normal patrols, and as such, hourly or bi-hourly check-ins when the RA passes the room on their patrol would not be particularly difficult. This would ensure that the noise levels do not exceed what is expected, and that students and spaces are being respected.
Thank you,
Harkness Residents