Free Carrie Feldman!
58
people have signed this petition.
Add your name now!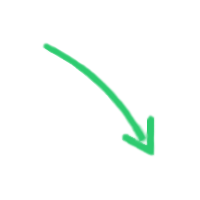 58

people

have signed.

Add your voice!
Maxine K.
signed just now
Adam B.
signed just now
TO: U.S. District Judge John Jarvey and U.S. Attorney Cliff Cronk WE THE UNDERSIGNED hereby petition the above dignitaries for immediate release of Carrie Feldman. RELEVANT FACTS: On November 17, 2009, Carrie Feldman was jailed for contempt of court when she declined to answer questions posed to her by a federal grand jury in Davenport, Iowa. While the law does not compel the U.S. Attorney's Office to disclose the subject of the grand jury investigation, a simple Internet search reveals that the time of the alleged incident is an unsolved Animal Liberation Front action in 2004 at the University of Iowa. At the time, Carrie was only 15 years old and was a resident of the Twin Cities (Minnesota). She is a founding member of Earth Warriors are OK! (EWOK), a community-based group that offers support to environmental and animal rights advocates facing criminal charges and prison sentences. Carrie is the primary caretaker of her elderly grandmother. The grand jury jailed Carry just days before the Animal Enterprise Terrorism Act (AETA)'s 5-year statute of limitations was to surpass the event at hand. Attorneys have speculated the grand jury was rushed through to freeze the statute of limitations, with the intent of buying them time to issue a future indictment. These legal maneuvers are indicative of an investigation which has gone nowhere, and prosecutors who are desperate to locate members of the Animal Liberation Front, no matter what legal acrobatics are required. REGARDING GRAND JURIES: The "special" federal grand jury is an unconstitutional court proceeding instituted in 1970 to investigate possible organized criminal activity rather than a specific crime. It is held in secrecy, and does not grant rights to representation or the right to obtain transcripts of the proceedings to those subpoenaed: those served with a subpoena face only a federal prosecutor and 16-23 jurors who are not screened for bias. Federal grand juries are used not to prove guilt, but to coercively extract evidence without due process from third parties under possible threat of imprisonment. They have a history of being used to intimidate and suppress movements for social change. Carrie took a principled stand against participating in the federal grand jury's fishing expedition. She decided to go to jail rather than be party to what many attorneys and the American Bar Association (ABA) view as a dangerous practice that deprives people of basic constitutional freedoms. THE UNDERSIGNED RESPECTFULLY REQUEST that U.S. District Judge John Jarvey and U.S. Attorney Cliff Cronk: (1) dismiss the contempt charges against Carrie Feldman (2) secure her immediate release; and (3) dismiss the grand jury.
Sponsor
http://davenportgrandjury.wordpress.com/
Links
http://midwestgreenscare.wordpress.com/ http://www.abanet.org/media/faqjury.html