Drop criminal charges on Ben Hutton!
30
people have signed this petition.
Add your name now!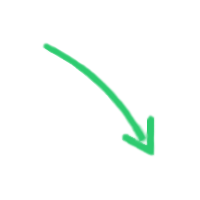 30

people

have signed.

Add your voice!
Maxine K.
signed just now
Adam B.
signed just now
This is a question of what would you do A young approximate 200lb man intentionally and aggressively pushes his girlfriend face down on the concrete in broad daylight at a large public event and walks away as though he could care less whether or not she is okay. You are witness to it, possibly only one of two that saw what happened. You check on the young woman who is lying face down on the ground crying and clearly hurt all the while the perpetrator is getting away scotch free. This is the situation my Step-Dad, Ben Hutton found himself in on June 16th, 2007. What did he do He put himself in danger. Why Because he felt it was right in his heart to make sure this guy was arrested by the police and paid for what he did to that young woman. Yes, he performed a citizen\'s arrest on this guy. Ben was terrified because this guy was younger, taller, bigger, and by the looks of it much stronger than him. Ben was so afraid that if he let go of this guy, the guy would at the very least seriously injure him if not worse. The witnesses to this event only saw Ben jumping on the guy from behind, which knocked him down, and holding him in a head lock. They did not see what made Ben do this in the first place. Immediately once Ben was made aware by a bystander that the guy he was holding down was struggling and had lost consciousness (likely high alcohol levels in the guy as Ben could smell alcohol on him and the heat that day surely played a part in that as well) he immediately got off the guy and stood back from him. It is important to note that the guy checked out OK at a hospital that same day. All this time Ben had only been waiting for the police to get there and ensure that the guy did not get away from him so as to leave the guy the opportunity to beat him up and then get away with hurting that young woman. He stood back and walked a very short ways away from the crowd because at least 2 of this guy\'s friends were completely irate and yelling at him and had been throwing punches at Ben while he was holding their friend down. Ben knew the police had been called by someone in the crowd so he knew help was on the way for this guy. He walked away to keep from getting beat up by them and because he was trying desperately to find a police officer or a security officer that were still nowhere to be found to help. This was interpreted as Ben trying to flee the scene; if he was to try to flee the scene, at the very least he would never have just walked away but instead ran, wouldn\'t you think Additional proof that Ben was not trying to flee the scene is that Ben was successful in finding a police officer and then he told him what happened as he led the officer to the guy. He did not resist arrest and he was completely cooperative with the police once they arrived. Now why didn\'t the other guy get arrested instead and spend the weekend in jail for throwing the girl down face first on concrete Or at least in addition to Ben until everything had been sorted out Ben had to spend Father\'s Day as well as almost 2 other full days in jail. Anyone who knows Ben, knows that Father\'s day was an especially difficult time for him to go through this. Ben now faces a Class C felony aggravated assault (willful harm) charge with a maximum sentence of 5 years in jail and no doubt some fines as well. He has already had to dish out a large sum of money for lawyer fees and most likely more to come and he had to hire an investigator to find witnesses that saw what happened with the young woman as well as the young woman herself. What would you do Maybe you wouldn\'t do exactly what Ben did (but how can you ever really know unless you have been in a similar situation) If that is the case, then I ask you, what would you want someone to do if you were the young woman in this situation, or even a relative/friend of the young woman First, Ben would NEVER do anything to willfully (intentionally) harm anyone and second, any additional jail time or fines spent for this would be unjust. If you agree to either or both of these statements, please sign this petition!
Sponsor
Angela Thomassen-Ben Hutton\'s step-daughter.