Free Political Prisoners in Belarus
118
people have signed this petition.
Add your name now!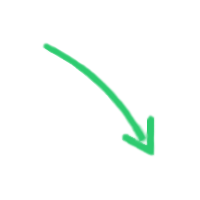 118

people

have signed.

Add your voice!
Maxine K.
signed just now
Adam B.
signed just now
To the President of Belarus

Dear Aliaksandr Grigoryevich,

As concerned citizens of various countries around the world, we urgently appeal to you to release immediately the political prisoners held in the KGB prison and other prisons in Belarus arrested in connection with the December 19 presidential elections.

We call on the relevant authorities to ensure immediate and adequate legal counsel and medical care for these prisoners as well as visits from their relatives. We also urge permission for representatives of the OSCE, the United Nations, and the International Committee of the Red Cross to gain access to the places of detention to conduct interviews with the prisoners.

As far as we can tell from numerous local and international media reports, these men and women were peacefully exercising their right to assembly and freedom of expression following controversial elections results on December 19. They were severely beaten by riot police, and many of them were seriously injured.

We are gravely disturbed about reports of the serious health consequences of these assaults for Andrei Sannikov, who has suffered serious head and leg trauma; Uladzimir Nyaklyayeu, who suffered head injuries and high blood pressure; and Natalia Radzina, who suffered head trauma with continued bleeding from her ears.

Approximately 640 people were detained, and many were sentenced to 12-14 days. While some of them are now released, they are already facing reprisals at work and school, and some have been threatened with dismissal or already fired from their jobs, or threatened with expulsion from university.

We are most concerned about 7 presidential candidates, their campaign managers and supporters, and independent journalists: all together currently a total of 24 people in the KGB Prison, and an additional 3 of whom have been released under pledges, all charged with allegedly instigating "a mass riot" on December 19. In fact, these people were taking part lawfully in a contested election and peacefully exercising their constitutional rights:

Aliaksandr Arastovich, Nikolai Statkevich's campaign manager
Aliaksandr Atroshchankau -- Sannikov's campaign press secretary
Zmitser Bandarenka -- coordinator of European Belarus campaign
Andrei Dzmitryeu - head of Uladzimir Nyaklyaeu's election HQ
Andrei Fedarkevich -- protester
Aliaksandr Fiaduta - political analyst, a coordinator for Uladzimir Niakliayeu's campaign
Irina Khalip -- Novaya Gazeta journalist, wife of Andrei Sannikov
Aliaksandr Klaskouski - former police officer
Uladzimir Kobets --Sannikov's campaign manager
Oleg Korban -- a leader of United Civic Party Young Democrats
Grigory Kostusev -- presidential candidate (released under pledge)
Anatol Liabedzka - Chair of the United Civic Party
Nikita Likhavid -- protester
Siarhei Martsaleu, Mikalai Statkevich's campaign manager
Alyaksei Mihalevich -- presidential candidate
Uladzimir Niakliayeu -- presidential candidate
Dzmitry Novik -- protester
Anastasiya Palazhanka -- Young Front vice-chair
Anatol Paulau, Yaraslau Ramanchuk's campaign delegate
Natalia Radzina -- editor of Charter97.org
Vital Rymasheuski -- presidential candidate
Andrei Sannikov -- presidential candidate
Pavel Seviarynets -- Rymasheuski's delegate
Mikalai Statkevich - presidential candidate
Tatsiana Skakal - common-law wife of Andrei Dzmitryeu
Dmitry Uss, presidential candidate
Siarhei Vazniak, Uladzimir Niakliayeu's campaign delegate

According to multiple eyewitnesses and independent media outlets in Belarus and Russia that covered the December 19 demonstration, provocateurs are responsible for breaking the windows and doors of the government building, yet numerous persons unrelated to the vandalism and even far from the scene have been arrested.

It is in the power of the head of state to pardon any prisoner, and it is also the responsibility of the head of state to ensure international standards for the independency of the judiciary are met, and that conditions of confinement are humane.

We urge you to abide by your commitments under international human rights treaties and to uphold the rule of law.

Sponsor
Catherine Fitzpatrick
Links
http://3dblogger.typepad.com/osce_unbound