FREE AMBER JAMES FROM ACS
111
people have signed this petition.
Add your name now!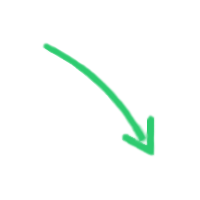 111

people

have signed.

Add your voice!
Maxine K.
signed just now
Adam B.
signed just now
Amber James was removed from the custody of her parents on August 24th, 2007. Ms. James was charged with Munchausen by Proxy. Ms. James was first accused of this illness by Dr. Julia Garber, who attempted to cover her own malpractice. Dr. Julia Garber prescribed the wrong medication for Amber and when questioned by Ms. James sought to cover her mistake by calling ACS, misrepresenting herself as a Psychiatrist and making a false report against Ms. James. Dr. Julia Garber admitted under oath that she had, in fact, accused Mrs. James falsely, she was not a Psychiatrist, and she did not expect ACS to remove Amber from her parents. Dr. Julia Garber sentenced, then, 5 year old Amber James to irreparable psychological, physical and emotional trauma. During a supervised visit, Amber James disclosed to St.Vincent\'s caseworker, Adrian Prichette, and her Supervisor, Susan Pope and her parents, that the foster care woman had penetrated her with her finger. Adrian Prichette explained that, as per her conversation with the foster care woman, the sexual abuse was an \'accident\' and Amber was moved to another home. Within 3 months, while in the custody of ACS, Amber James was moved to 5 different foster care homes and has been physically, sexually and emotionally abused resulting in Amber\'s 2 weeks hospitalization at Kings County Psychiatric Hospital. Amber James was abandoned in the emergency room waiting area of Kings County Psychiatric Hospital by caseworker, Adrian Prichette, who admitted that she left Amber sleeping in the emergency room because it was 12:00 midnight and she had to go home to her own family. Amber was found wondering outside the hospital by a hospital personel. The other children reported that Amber was beaten up regularly by the troubled Adolescence with whom she roomed. Amber James was suddenly discharged from Kings County Psychiatric Hospital, placed in yet another foster care home, and for 3 weeks nobody knew where she was. Her parents were denied visits with their only daughter. During the 1028 hearing, which was to take place 72 hours of the child\'s removal, but took 3 months and within which Amber was to be returned to her parents, since the Munchausen by proxy was ruled out by the court appointed Psychiatrist, the totally credible tesimonies of the James family were deemed \'self-serving\' by Judge Marybeth Rothroath. Yet the testimonies of ACS and Dr. Julia Garber, which were blatantly ladened with lies, were deemed \'credible\'. Although Court Order directed ACS to place Amber with family in the Kinship program, and Mr. & Mrs. James have provided a list of family members willing to receive Amber, ACS refuses to place Amber with Kinship. WHY AMBER JAMES IS A GOLD MINE FOR MANY. There is absolutely no incentive to free Amber James from her captivity because she is the source of many Paychecks for many people. The Judges, The 2 separate Lawyers for the husband and wife, The Therapists, The caseworkers, The Workshop, The Programs, The Supervised Visitations, The Child Advocacy Center, The Investigators etc. What will it take to save Amber James from being sacrificed by ACS, Family Court and .Judge Marybeth Rothroath. Amber James must be saved from the torture of ACS. The next Hearing will be: January 18th, 2007 Queens Family Court 151-20 Jamaica Avenue Part 1, Rm. 220 10:00 am PLEASE JOIN US.
Sponsor
Karlene Gordon Director of Caribbean American Program for Empowerment, C.A.P.E., U.S.A. Member of the Voices of Women Organizing Project, V.O.W. Director of Women Against Discrimination in the Court Systems, W.A.D.C.S.
Links
WWW.akbarcape.org WWW.vowbwrc.org