FreeAbo
71
signers.
Add your name now!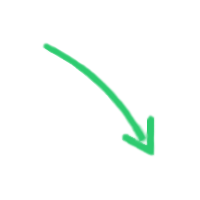 71

signers.

Almost there!

Add your voice!
Maxine K.
signed just now
Adam B.
signed just now
This petition is for the removal of permanent banned status of player Abo Salah for RumbleGames's game KingsRoad. Rumble ID: _Sherlock_Holmes_
We believe that this player has always been an incredibly friendly, helpful, and honest player for this community. He has been a loyal friend and great player to the highest caliber of skill. It is our understanding that he has been permanently banned (likely for being suspended three times).
Although three suspensions automatically results in a permanently banned status; we believe that this player has not committed intentional abuse of the terms of service on his last two suspensions.
Abo was suspended for abusing a bug in the game for having 10,000 tokens on his account and for this he is guilty and deserved punishment. However, he has been suspended a 2nd time for having a disagreement with James at Rumble Support (which we also believe virtually every single player in the game has had a small/large issue with the customer service of support). We understand that the pressure for support is extremely high and acknowledge the hard work put forth in an attempt to giving quality customer service to all players. We DO NOT think a player should have a suspension for disagreeing with support; or even if so, we believe it shouldn't be counted toward a "three strikes you're out" rule. Abo Salah was recently suspended again for "exploiting behavior". We are not sure if this is because when he purchased gems that he received a Philippine Peso discounted price (which was a previous bug that was fixed for what we believe to be all or most players). We DO NOT think KingsRoad should punish him for their system not updating his account and not charging him the full price.
Although we the community of KR acknowledge that this player has made the mistake of exploiting tokens in the past, we believe this was his only intentional act of abuse of the terms of service and since this original suspension we think he has meant to lead a life of being a good example, and leader who is loyal toward his many beloved friends across the community.
WE ARE HUMBLY REQUESTING THAT WITH ENOUGH SIGNATURES TO THIS PETITION THAT KR PLEASE RECONSIDER THE INTENT OF THIS PLAYER WAS NOT TO ABUSE THE TERMS OF SERVICE.
Please please please reconsider to not permanently punish such a huge name in the history and future development of this game. He is the former owner of Band of Brothers guild and a former top officer of KILLS EVERYTHING guild. Everyone knows these guilds and many of the players involved with them. Virtually every veteran player to this game knows that Abo Salah is a GREAT person and DID NOT INTEND to abuse the game.
We understand that no exploit is worth risking getting suspended or banned over and that we just want a wonderful, positive, developing community for years to come which we can all enjoy together.
This information has been submitted with limited knowledge and we hope that even if the exact information is not 100% correct that we still stand by that ABO is a GREAT asset to the community and we ALL want him to remain playing along side us.
We beg you to please reconsider this "permanent decision". Many of the names signing this petition will be players spending hundred, or even thousands upon thousands of dollars. We are the community. We need you. We need to feel you care about us and our voice. We will continue to purchase gems in support of the ownership and rumble staff to show we just want a fair, fun, and positive experience for all involved.
Thank you kindly for your attention and your consideration. Have a wonderful and blessed day.
WE WANT ABO SALAH PLAYING KINGSROAD!!!