Free U.S. Marine Sgt. Andrew Tahmooressi Now
99
people have signed this petition.
Add your name now!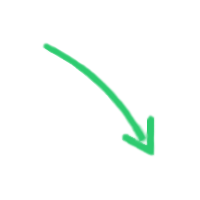 99

people

have signed.

Add your voice!
Maxine K.
signed just now
Adam B.
signed just now
U.S. Marine Sgt. Andrew Tahmooressi has been imprisoned against his will since March 31st, 2014. On March 31st, 2014 Sgt Tahmooressi accidentally crossed into Mexico around 10pm on his way to meet friends in San Ysidro, Califonia. Sgt. Tahmooressi, 25, had recently moved to the area. He is currently being held in the La Mesa penitentiary in Tijuana on a weapons charge and awaits a May 28 court date according to the Mexican attorney General's office.
A letter Sgt. Tahmooressi sent to retired U.S. Rep Duncan Hunter states, "I accidentally drove into Mexico with 3 guns ... a rifle (AR-15), a .45 cal pistol and a 12 gauge pump shotgun with no intensions (sic) on being in Mexico or being involved in any criminal activities," Tahmooressi wrote in a statement of innocence to U.S. Rep. Duncan Hunter. "I have rights to all 3 weapons. They are under my name ... Please help me."
Hunter, a California Republican, is among several lawmakers who have recently begun petitioning for Tahmooressi's release. Last week, Hunter wrote a letter to Secretary of State John Kerry, urging him to get involved. Also, in a bipartisan congressional letter addressed to Mexico's attorney general on May 8, Hunter wrote: "Mexico's Attorney General is in a position to deal with Andrew's case and ensure its quick resolution ... it is necessary that the AG intervene and expedite proceedings at the very least. And so far there's been no validation from Mexico that Andrew didn't make a directional mistake at the border."
Recently Sgt. Tahmooressi's mother said, "Mother's Day is Sunday. If I can have my baby home on Sunday that would be the greatest gift a mother could ever ask for." "The brutality of being unjustly in a foreign prison is worse than any experience I had with him serving two tours in Afghanistan," she said. "He was willing to die for his country as a Marine. Where is his country now when he needs it the most?"
Ourcountry set the stage for his arrest as the Obama Administration fueled the Mexican concerned about the U.S. funneling illegal weapons into Mexico with the Fast and Furious program lead by AJ Eric Holder. This is more reason why the Obama Administration should be engaged seeking Sgt. Tahmooressi's release and return home to U.S. soil unharmed. The president should go on national and internationalTV and demand his unharmed release.
I am asking you to sign this petition that I will send to both houses of our Congress, House and Senate, demanding they force Obama to act. We don't leave a man behind and right now our Commander in Chief is leaving behind a decorated Marine. One who just came up on orders to report for duty which is most likely another tour of duty in the war zone. This is now affecting our mission in Afghanistan. Demand Obama and the rest of Washington seek Sgt. Tahmooressi's release now. Sign this petition! Show Washington that we don't leave a fellow Soldier, Marine, Airman, and Seaman behind. PLEASE ACT NOW!