FREE TO PEE! Help get appropriate gender neutral toilets at University of Northampton
117
people have signed this petition.
Add your name now!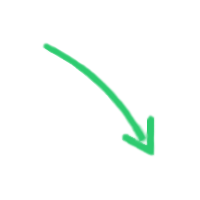 117

people

have signed.

Add your voice!
Maxine K.
signed just now
Adam B.
signed just now
The issue of gendered toilets and how obsolete they are becoming is now a nationwide debate, with many businesses, nightclubs and even primary schools now adopting an all gender and identity washroom system, however some members of the University of Northampton staff are not accepting of this or evolving with the times.
In a recent meeting with one of the people who are involved in the planning and arrangements for waterside about gender neutral toilets that was set up with them and a member of the student union (which i was then invited to sit in to discuss once they arrived), they could not tell me how many toilets there were, despite knowing that this meeting was going to happen and had time to prepare, and refused to listen to the voice of students about their concerns over inappropriate and offensive signage.
Their exact words were "well if we have to change the signs for you we have to change them to accommodate everyone, I mean these days people identity with being vampires and trees"

I felt completely dehumanised.
To get the university to change their attitudes and listen to our voice, help your fellow students and staff members feel safe and accepted at this university.

We plan to once this petition gets enough signatures take this to the vice chancellor and show him how needed the facilities are and seek a written apology from the member of staff involved.
We will devise a plan to ensure that there is toilet and washroom facilities that accurately meet the needs of all students, including:
disabled students
transgender and non binary students
students with anxiety disorders
students with religious requirements
Meaning there should be an ideal breakdown of student and staff bathroom facilities of:
30% of multi occupancy toilets labelled as exclusively male
30% of multi occupancy toilets labelled as exclusively female
40% of multi occupancy toilets labelled as available for all genders and identities to use
With this breakdown of multi occupancy toilets it will relieve the need for trans and non-binary students to be using the single occupancy stalls which are designed to suit the needs of students who need students with physical disabilities as well as students with OCD and anxiety disorders.
Keeping the majority of multi occupancy toilets gendered it means students who have religious beliefs that prevent them from sharing a bathroom space with people of the opposite gender still have a secure place to go that does not infringe on their religious freedom.
We want to have the signs changed and adapted, which was met with jokes and laughter from authoritative voices at this university, who said that our signs are fine because they 'can identify with it fine, and the point of them is that everyone will be able to identify with at least one of the figures', after admitting that they were cisgender, and therefore do not understand the struggles of the transgender community.
There have been multiple accounts of discrimination and cissexism coming from the top people at the university reported to me in my role as a LGBT officer, by both students and staff, which has been laughed off and dismissed as jokes.
We do not see it as a joke. We see it as discrimination.
And we want change.
We have not set out to make trouble, or make anyone upset, but this is an issue that needs to be looked at, and is one step closer to being accepted.

If you want to see change, and want to see the university apologise for their words of hurt and outdated views, sign this petition.
Signed,
The students of the University of Northampton
UPDATE 15.12.17 :
This is a response from the one of the members of the HR team at the university after they noted the petition in regards to how many toilets are on the new campus:
"I have asked the Waterside Project team for actually numbers ( I am thinking it's 37 [single occupancy] but that's from a count on floor plans) .. the builders are going to confirm".
We deem this response unreasonable and continue to push for our demands.