Free Tilikum, largest whale at SeaWorld Orlando
32
people have signed this petition.
Add your name now!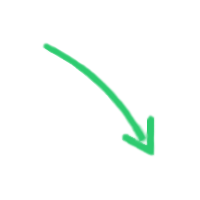 32

people

have signed.

Add your voice!
Maxine K.
signed just now
Adam B.
signed just now
The goal of this petition is simple: free all orcas at SeaWorld and other marine mammal captivity parks--but starting with Tilikum. You may have heard of Tilikum, more commonly known as Shamu, as the orca the killed Dawn Brancheau, living up to his name, "killer whale." Well here is Tilikum's story:
Tilikum was taken into captivity at two years old. He was captured near Iceland in 1983. Tilikum was taken to Hafnarfjörour Marine Zoo, near Reykjavík, Iceland, while he waited to be moved to a different marine park. Poor Tilikum could only swim in endless circles, whereas in the wild he swam approximately a hundred miles per day.
After about a year, a little less, Tilikum finally moved to Sealand of the Pacific in British Columbia, Canada. There he was forced to go through several stressful situations, such as not getting food when he didn't do his tricks correctly, as a training technique, and also being picked on by the two female orcas he shared a tank with. They took out their own anxieties on him, and every night he was forced to go into a tiny module with them until the park reopened the next morning. He had to perform eight times a day, seven days a week, and Tilikum got stomach ulcers from the stress.
In fact, Sealand of the Pacific was where the first human was killed by orcas in captivity. Keltie Byrne fell into Tilikum's tank one day, and he dragged her to the bottom, where he and the two females tossed her around and drowned her. Two other humans have been killed due to Tilikum's frustration and stress.
After the death of Keltie, Sealand put Tilikum up for sale; they wanted nothing more to do with him. And that was where SeaWorld took him, using him for their shows and using his sperm to breed several more orcas to make more money. Tilikum was involved with several incidents of aggression, and after the death of Dawn Brancheau, he was kept in an even smaller tank where he was isolated from the other whales and humans. After about a year, he was taken out of it and put back into shows. Tilikum often floats at the top of his tank, listless, and gnaws at the metal gates and concrete of his tank, which are signs of stress and boredom.
Tilikum's story is tragic, but every killer whale in captivity's story is similar to his. These whales are taken from the wild, from their pod. Orcas are extremely intelligent and social creatures, many studies have proven they have more emotions than humans. The orcas are taken to a new place that is the size of the bathtub to a human. They are inbred, drugged, forced to perform, forced to breed, put into "pods" that are nothing like their relationships with other orcas in the wild. They endure sunburns, damaged hearing, painful dental problems, collapsed dorsal fins, and much much more.
I am not asking that much. All you have to do is sign this petition, and it can change the future of orcas in captivity. It is wrong that a human should put a killer whale in a tiny tank and make it live like this, depriving it of the wonderful life it would have had in the wild. Just because we can, doesn't mean we should. These orcas can feel emotion and pain, just like we do, more than we do.
Please help the whales! Your voice can make a difference! Let's start by freeing Tilikum, and then climb our way up to freeing them all.