FREE the Backcountry
1324
people have signed this petition.
Add your name now!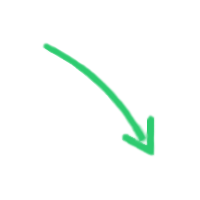 1324

people

have signed.

Add your voice!
Maxine K.
signed just now
Adam B.
signed just now
Dear Jonathan Nielsen, CEO of BACKCOUNTRY.COM,
We represent the FREE THE BC movement (formally known as "boycottBackcountryDOTcom" on Facebook), a passionate group of outdoor enthusiasts and activists that care deeply about the backcountry and all who enjoy it. Our purpose is to promote and protect the backcountry for everyone in the outdoor community, and we are now a group of over 18,000 strong. Our entire community has been heard, and carefully considered in this matter. We believe in and live by the values of community—inclusivity, authenticity and integrity. We understand that some individuals may have taken their boycott efforts too far, and we do NOT condone any doxing, stalking or violent actions or language, as this does not align with our values as a group.

We understand you want to grow your business through expansion into new markets and thus increasing your customer base. And while you state on your website that you are in support of community and advocacy for the backcountry, your recent legal actions taken against other businesses and organizations within our community do not align with your words, nor do they represent the values of which we all stand for. Thank you for your statement, but we are very disappointed with your actions. Your words alone are simply not enough, and the community is not clear on what exactly your values are (that you stated you're living by.) Your business will not survive in this community if you continue down this path of self-destruction. If you want to survive and thrive, you must make amends for what you've done.

We urge you to take the following actions within this petition to repair the damage you have caused, and in doing so "Backcountry.com" can return to the good graces of our community:

• Release the "backcountry" trademark, cease all current and planned legal action in your attempt to own "backcountry" and embrace and advocate for the coexistence of the term "backcountry" with other companies and organizations. As we see it, you can own "backcountry.com", but "backcountry" as a term should belong to our collective community and industry, not you and your business.

• Make amends with all of those companies and organizations you have wronged or threatened to this point.

• Send a sincere apology to the community that you and your company are in service of, not a director of. Your apology didn't come until we called you out for demonstrating corporate greed. We ask that you respect our culture and our traditions, now and moving forward.

If you do not take these steps outlined within this petition, then the court of public opinion will continue to boycott your business. We are open to discussing this further with you and we are willing to offer guidance to you and your team on how best to manage this situation with our community.
We all want to see you thrive, as you've expressed in your own apology, and you will only thrive if you become a champion of the community that has for so long championed you.

Thank you.