Artists for Free Speech and Anti-Censorship Policies
55
people have signed this petition.
Add your name now!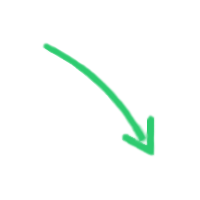 55

people

have signed.

Add your voice!
Maxine K.
signed just now
Adam B.
signed just now
Freedom of speech: an idea that government cannot censor or punish you because of your expressed opinion. The problem today is that it is not only government but also institutions such as corporations, museums, and galleries that are involved in censoring speech.

When the Smithsonian decided to remove the Wojnarowicz work, and the Museum of Contemporary Art in Los Angeles decided to paint over Blu's anti-war mural, artists and others who have an interest in free speech protested. But in this protest we find two separate interests: one, art as a humanistic discipline, that when coupled with freedom of speech gives us the capacity to realize our full potential as human beings, and two, our interest in protecting property, which points to questions concerning the ownership of works of art. We understand that as artists we speak through the objects we produce and we believe we own that speech even if someone else owns the object.

Artists and institutions are increasingly using law as a weapon to protect free speech. But they are beginning to realize that this action is actually contributing to the demise of art. As in the Mass MoCA v. Buchel case, these aggressive legal maneuvers and lawsuits are affirming more and more that art has to be considered property in matters of free speech, and this moves the idea of art away from philosophical or moral principles into one of property rights.This brings the realization that the law cannot resolve this alone.

The alternative solution is to fight these patterns of censorship through political organizing. We will follow the example of the civil rights movement and come together to make our arguments to museums such as the Smithsonian and MOCA, and galleries such as Gagosian on moral and ethical grounds and not rely only on law. In this way we can fight for principles we deem important even if not protected by law. We understand the deeply troubling problems the recent events around free speech and censorship have raised. We ask that our institutions of art demonstrate their understanding of this and rethink their relationship to art and artists, and to consider the damage censorship and the silencing of speech does. We understand that the law negotiates the idea of art in terms of property rights, and if we only use the law as a tool to fight censorship or protect property rights, we will only intensify the present trend of art as commodity. This undermines what is important about art: that it expands our knowledge, deepens our understanding, and enriches our experiences. Art has a long history of contributing to our social, cultural, and political lives and this history should not be negated by actions that oppress the free exploration of ideas. We are using negotiation as the means to influence institutional practices around censorship in order to preserve these things that make art important to society. We ask our institutions to do the same, to look beyond their legal rights as autonomous agencies and help us protect the idea of art. We ask our institutions to make public declarations and include in their mission statements language that demonstrates their commitment to free speech and anti-censorship policies. We ask for this to preserve art and its legacy.

--Charles Gaines

Sponsor
Clancco: Art & Law
Links
Clancco: Art & Law
Clancco.com
is a web site based out of New York City. The aim of Clancco.com is to explore, investigate, and examine the relationship between art and law. With an educational background in art, art theory, and law, Clancco's expertise lies in the discourses of intellectual property, nonprofit tax-exempt organizations, free speech, and contemporary art. Through articles, interviews, lectures and symposiums, we aim to disseminate this information to art and legal professionals as well as to students from educational institutions at all levels.