Free South Korean labor leaders
80
people have signed this petition.
Add your name now!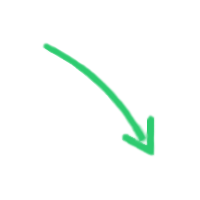 80

people

have signed.

Add your voice!
Maxine K.
signed just now
Adam B.
signed just now
I am deeply concerned about the emerging tendency of the South Korean government toward the restoration of the dictatorship of General Chun Doo Hwan and before him, the dictatorship of General Park Chung Hee, father of the current emerging dictator Park Geun-hye.
This tendency to dictatorship, and control by oligarchs who own the chaebols that run the country, sets South Korea up as a renegade regime among world governments.
On November 6, the government of Park Geun-hye stormed the union headquarters of the Korean Confederation of Trade Unions (KCTU)-Korean Public Service and Transport Workers' Union (KPTU), seizing documents and arresting labor leaders. On November 21, they came back again, storming union headquarters and seizing documents. The government arrested labor leaders to crack down on union members who were striking for a collective contract representing truck drivers working for Pulmuone, a South Korean natural foods grocery company. Repression continues against workers and their leaders, attacking their human rights.
Park Geun-hye wants to preserve the ji-ip system in South Korea, which institutionalizes debt peonage--known in the United States as "sharecropping" and established by the Klu Klux Klan in the U.S. South after the Civil War as a replacement for slavery--as the formal organizational structure of the trucking and charter bus industries. This sharecropping, which requires that truckers provide the capital and the labor for trucking while ceding control over their operations and financial security to trucking companies, puts the cargo owners (and the chaebol, owned by South Korea's oligarchs) in charge of the entire supply chain. It not only violates International Labour Organisation principles and international law but also violates the conscience of the world community and makes South Korea an embarrassing outlaw in the eyes of the world.
This outlaw mentality, fostered by the Park Regime, will eventually cause a halt in South Korea's economic progress. Global objections to this tyranny may eventually give way to movements to boycott Korean goods and make South Korea an international pariah, as happened to the government of South Africa under apartheid.
It is time for South Koreans to rally for democracy and against an authoritarian dictator who rules on behalf of oligarchs, not the people. President Park, stop taking South Korea back to the dark days of the police state. Release political prisoners, like the labor leaders you have arrested, and head off a global movement to boycott South Korean goods.