Sean Toal the innocent victim. Let our voice be heard. This is were the support counts!!!!!
2730
people have signed this petition.
Add your name now!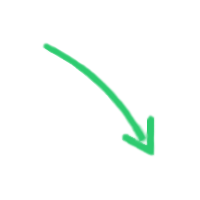 2730

people

have signed.

Add your voice!
Maxine K.
signed just now
Adam B.
signed just now
Dear Sir/Madam, This petition is in regards to a young man convicted of a murder which is obvious on the evidence he did not commit. I urge any normal law abiding citizen to research the completely ridiculous evidence this young student was convicted on. The support Sean has recieved has been astounding and is no coincidence considering the corruption and perjured lies which was the fundamental basis of the conviction in question. I would urge the general public to imagine this was one of their own family who was being asked to live this nightmare. And take the time out to take a few moments to contemplate; how they would feel in such a traumatising event. The basics of this case go as such: Sean Toal was attending a party in his own girlfriends house, when three alcohol fuelled youths visited the vicinity to cause a fight. These youths admitted coming to the locus for a 'boxing match' two of these men had records for violence and one man accused of rape prior to the event. A fight pursued were one of the youths was stabbed and killed, which there is no doubt is a travesty; as any young 19 year old losing his life is. Before the trial both youths identified another co accused as the assailant. This however was not the man currently serving a life sentence. The same accuseds fingerprints were found upon the murder weapon whilst the convicted man's were not. After the event which the real killer walked free, he openly boasted of the wrong man being in prison whilst taking some sort of merit for committing this horrific crime. More evidence has been produced to help bolster this man did commit the crime but 6 years in still no rectification has been made. The tables are turning and support is growing for the young Sean Toal who has all but proven he did not commit this crime. For more reference on this case please visit the following website were u can see the remarkable support Sean has. We would urge people to keep an open mind and sign this petition. So a grave wrong can be rectified not only to free an innocent man but help rid our streets of an extremely explosive and violent man. Wrongly accused organisation have setup an extensive website to include factors in Seans case, including details, supportive comments and a discussion forum. This can be visited at: http://caseblog.wronglyaccusedperson.org.uk/justice4sean/ The media also seem to be turning their attentions to the fact this case is flawed at so many levels. Please put your self in the shoes of the Toal family. And please remember this was a loved young man by everyone. A student and a worker who was in the wrong place at the wrong time. Please take the time to sign this petition even if you think this case requires an extensive investigation. Thank you for your time.