Free Rallo
356
people have signed this petition.
Add your name now!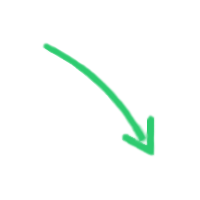 356

people

have signed.

Add your voice!
Maxine K.
signed just now
Adam B.
signed just now
Rallo is my six-year-old dog he's a faithful friend he's been my companion for almost his entire time on this earth. He is my only child and my greatest joy. He's a favorite in the apartment complex that we live in, our neighbors go out of their way to pet him tell him hi and express what a wonderful dog he is.

He is a little large but plays well with the smaller dogs in the building; I've never worried about him being aggressive, I've never worried about him hurting another animal, he's very gentle and loving and all he really wants is to make people happy.

Most of my neighbors know him by name and call him and are excited to pet him and have their children pet him he greets everyone on our walks and he's never rude or misbehaved.
He does have one flaw he's protective of those he loves. Recently in this world global pandemic I haven't felt very well I didn't realize I was actually sick until an officer came to serve papers not related to me or the dog. I answered the door spoke to the office briefly and as he walked away I started to sway I collapsed into the door the dog convinced that I was being harmed by the officer bit him. He immediately ran back in the house realizing that he didn't want to hurt anybody he just wanted to scare whoever was hurting his mommy. He came back immediately to check on me as I was laying in the hall where I had fell I went to the doctor I have Covid he's a dog he doesn't understand that all he knows is that he was defending his mom. As more than a dozen officers showed up lining the hallway Demanding the dog never asking me if I was OK or even what happened because They didn't care. They made me take him and load him on to animal control vehicle which I totally understand quarantine rules to be followed still never asking me what happened or if I was ok.
I begged on my knees for them to listen to me for anyone to listen to me but I'm not to take my dog by force shaking they made me Mussle him and then surrender him. I have not been served papers I was told they would call me I've had a call every day for a week until I was finally told that they were going to keep him until court even though quarantine rules state a week should suffice and they have my information my social my phone number my address which is where it happened. And unlike people he's not innocent until proven guilty if he doesn't get to come home to his family he thinks they have abandoned him. They won't let me see him take him toys they won't let me comfort him !
He's a dog as much as I'd love for him to be my child he is still an animal and does not understand that what he did wasn't right he doesn't understand that I didn't abandon him and he's not going to understand that I have not left him because I don't love him because trust me I would gladly serve out the sentence in the cage. He's alone he's not getting any love and he's not being treated fairly he's been shipped he's been neutered he is a loved member of my family who has been denied basic rights. Any person who commits a crime to be released on bail most of the time without any kind of monetary loss just the promises that return for trial.
I'm not a criminal I've done nothing wrong it was a bad set of circumstances and misfortune miscalculation by an animal who did not understand what was going on around him yet he's being made to suffer being kept from his family and guilty until proven innocent there's no one to appeal to no one play with there's just a hole in my heart because I know he's alone and thinks I have forgotten him. He deserves to be like to enjoy time with his family yes I will go to court I will make amends I will pay bills I have no problem with any of this I've never not show up for court date but he doesn't have an option they will not allow him the simple decency of love of being with his family until the court date you're treating me and him like, criminals there a flight risk and it's simply not true I've paid for his tags I've paid for his care I have been a very responsible dog owner because me he's not a dog he's my baby he's my world and he's not being treated with any respect nor am I.
The bottom line is that I have done nothing wrong I am the dogs owner I am willing to do whatever it takes legally to correct any harm my property as he seen in the eyes of the law has caused I will answer for whatever issues that this has caused. I will pay whatever price necessary but The innocent animal who does not understand what he's done wrong is being punished unfairly and not allowed common courtesy's this is unjust this is unfair for both me and my baby