From My Heart To The Worlds Eyes
10
people have signed this petition.
Add your name now!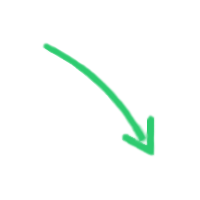 10

people

have signed.

Add your voice!
Maxine K.
signed just now
Adam B.
signed just now
So I'm the worlds god enthusiast though simultaneous action which to begin with is me writing this down for others to see. I'm basically your spiritual springboard to peace and happiness on earth needless to say and no this isn't a hoax or a kid/adult with a mental illness you'd be in denial meeting me in person. This is something that will help rewrite history for what it's worth which to me at this point is just typing text into a social site because of the mental binds society places on a belief of a relic. I'm not rich so basically just the thrill of being alive like Jesus wanted to be I don't know how else to depict life without bringing my heart and soul into this text by giving people %100 of what's right and %100 of what's wrong in any situation,law,heinous crime, or even what's good and bad for our society to thrive even after I'm long gone. I just have god's insight on all things living along with some people I won't entail In this petition at the moment. We all still have lives that god has in place for us. I'm just walking through mine with as much faith in people I know and people I don't know. I'm trying to start with people that doesn't look at me indifferent because I'm a regular person but not really. There is science involved, numbers systems, along with just the way things will happen to people in the world without your first thought just being proper obedience to understanding. When I get my chance to show the world the blueprint will be the best thing that ever happened to the world that's why I wish it could be infinity for the number of people up there to be able to sign it. At the end of the day or anybody's lifetime that ever signs this text it'll just show that they stepped out on faith and would like to begin the way of a peaceful harmonious society. I'm making this something that anybody can read and just feel the sense of compassion and truth that we all can have by living by the right principles in situations. Sometimes in life you don't get born into the best ones some are born into tragic situations that already put them behind the totem pole or either they become victims of circumstances just because life things happen. I don't see any person as less of an equal body,race,demographic wise it's just that we all need understanding and to not shadow the pasts of our country and to also get this country up to speed because we sometimes forget reality and are in tuned with the virtual world of technology and sometimes lose your touch of the reality in this world. People in this world all have different skills and ideas that make the world what it is today but sometimes those might hide intention which isn't something that should be hidden when we all have say so on what's right and wrong for us to cooperate with one another on an earth that spins for all of us. I'd like to say this is just me being me typing, in the flesh is really when all the amazing things happen. I love anybody that loves me from the real ones to the the skeptics all the way to the people that could give two bits as long as they can be safe and happy doing whatever it is they like to do. I would like this to reach ABC,NBC,CBS,Fox,MSNBC,Skeptical Inquirer,The Pope,The White House, The US Embassy, Richmond County Police Department, Salisbury Police Department, that Kanye west guy. and always remember in the flesh make this situation one-thousand times easier to go about it.

God Bless and thank you for taking your time to read or sign whatever you seem fit.
Hildon BJ Bush Jr.