Free Parking in the Parking Garage at UVU after 5 P.M.
49
people have signed this petition.
Add your name now!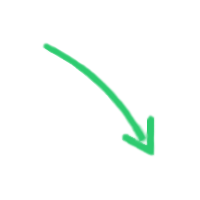 49

people

have signed.

Add your voice!
Maxine K.
signed just now
Adam B.
signed just now
To keep it simple, this is a petition to make the parking garage located next to the Student Life and Wellness Center free from the hours of 5 P.M. to midnight. UVU has the funds to pay for this garage by other means but their mind is on expansion rather than the students at this point!
Leave a quick comment saying how you know about UVU- student, employee, etc.

Stats From Research:
-In the Fall of 2016 UVU CITATIONS ALONE totaled $200,535.00.
-The Bonds sold to Regents to build the SLWC and the Parking garage was $59 Million even though it was calculated at $48.6 million in constructions plans drawn up by MHTN Architects & Hastings+Chivetta.
- Change in net assets from 2015 to 2016 was $15,323,545 bringing the net assets by the end of 2016 to $411,375,136
-UVU Holds $89.0 million in cash (seems like enough to pay off the investment of the parking garage and student life and wellness center and still have $30.0 million in cash left over-assuming they paid right now what they owed when they built it)
-UVU brought in $126,084,478.00 in tuition and fees alone
UVU is expanding at the expense of the students. Obviously tuition, books, events, etc. are going to pay for things but we are being milked for our money in whatever way possible to grow as fast as possible. This is NOT in our best interest.This is NOT what UVU should stand for.

More detailed...

This petition is an effort to keep the money of students in their pocket instead of being fined for petty parking violations that shouldn't even exist. This is for the students that simply want to take advantage of the myriad of activities that Utah Valley University offers without having to worry about being fined $40+ just because the parking service "needs" funds. It is my understanding that there is a bond that needs to be repaid for the construction of this lot but Utah Valley University makes millions of dollars a year through tuition, grants, other investments and charitable donations, the least they could do is not charge us a ridiculous amount for simply wanting to attend later in the day or even better- make it free during certain hours like the rest of the parking lots. UVU offers several activities after 5 P.M. that happen in or around the Student Life and Wellness Center and the only parking relatively close is a small lot and the Institute parking. If you don't take part in institute you have to fight your way to a spot in that lot or use the parking garage which is so keenly placed next to the Wellness Center. Unfortunately, this parking garage is either pay by the hour or $750/yr for a parking pass. If tuition, fees, books, parking permits, student housing, SLWC membership fees, loan fees, and loan interest, wasn't enough they throw in the inconvenience of parking (unless you pay a high price for it) to take advantage of the activities that they offer. Obviously I could park in one of the further parking lots (if I could find space) but it simply seems petty and unnecessary to charge students large fines for using a parking structure that our tuition, fees, and other charges could pay for. An hourly rate seems efficient when you aren't constantly at the University like some people are. I for example use the Student Life and Wellness center Monday thru Friday to use their gym. I try my best to ride my motorcycle every day to avoid parking frustrations but in the case of bad weather I'm forced to drive my car. There is a parking garage conveniently built right next door which would be great to use, but at an hourly rate of a dollar for how much time I spend at the school (around 2 hours) I'd be spending close to $360/yr just to park during fall and spring semester. That is if I can't find a parking spot in the tiny lot next to the SLWC.

Goal:
I'm pushing to get this petition signed by 25,000 students, employees, family, friends, and anyone else willing to hear a fellow student out in order to get ALL UVU parking lots including the parking garage exempt from any fines, fees or violations after 5 P.M. Keep it simple and allow students to attend the school in the later hours of the day without hassle.
Why I'm starting this petition now?
In light of getting a ticket tonight in the parking garage for $40.00 when I was there for about 2 hours I'm pretty annoyed by the fact that Utah Valley University Parking Services feels it's a necessity to charge me 20x what they would have charged for a 2 hour stay. (No warning for a first time mishap was given and I believe the only sign posted is right outside the garage in smaller print on a busy road that doesn't allow you enough time to even read it unless you want to cause a traffic jam).
So what happened? Unfortunately I decided to drive my car to the Student Life and Wellness center tonight instead of my motorcycle because it looked like it was about to rain. In hopes of finding a parking spot in the L13 parking lot right outside the Student Life and Wellness Center I was let down, only to find 6+ cars driving around the lot relentlessly waiting for a stall to open up. Keep in mind that after 5 P.M. these lots are free to park in but with VERY limited spaces compared to the amount of students coming in and out of this area daily. Not wanting to wait 15 minutes or so and cause chaos by rushing to a spot that might open up I decided to park in the parking garage with the same assumption that it was free after 5 P.M. Apparently not so. Nicely enough they give you the option to pay within 10 calendar days so the ticket is $20.00 instead and if it's within 40 calendar days but over 10 then it's $30.00.
Articles of Interest and References:
http://www.utahsright.com/salaries.php?city=uvu

https://www.ksl.com/?sid=25860936

https://www.uvu.edu/parking/docs/citation_report_f...

http://dfcmrfp.utah.gov/admin/upload/10289790 AE/UVU_StudentLifeCntrProgram_LowRes.pdf

http://archive.sltrib.com/article.php?id=53281394&...

https://www.uvu.edu/finance/docs/uvu-2016-financia...