FREE O.G.
33
people have signed this petition.
Add your name now!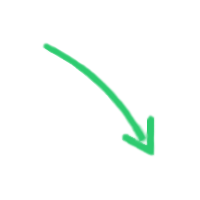 33

people

have signed.

Add your voice!
Maxine K.
signed just now
Adam B.
signed just now
JUSTICE FOR O.G.
In February 2013, at the time of his arrest, Lewis Mobley was 35. He was charged with aggravated assault stemming from a shooting that took place in the Bluff section of West Atlanta. There were over 20 people at the scene of the shooting. No one could identify Mobley.
Officer Joseph, of the Atlanta Police Department, lied to a grand jury to get an indictment stating witnesses identified Mobley. Upon his arrest, Mobley requested a fast and speedy trial. Shortly thereafter, the state of Georgia turned the case over to the federal government. The federal government reindicted Mobley and charged him with the shooting and a weapon violation. The victim of the shooting testified in federal court that Mobley was not the individual that shot him. He then testified that APD Officer Joseph and an Officer Young forced and coerced him to pick Mobley out of a photo line up.
Lewis Mobley is a patient of the mental health system. He was diagnosed as paranoid schizophrenic and having PTSD at the age of 13, and has been taking a variety of medications for his illnesses. The government prosecutor Kim Dammers refuses to recognize Mobley's illnesses, even while he is being medicated in custody for said illnesses. She has continued to supercede Mobley with multiple charges over a course of 7 years, due the fact that Mobley refused to cooperate with or take a plea from the government. The government used 'gorilla tactics' against the shooting victim for refusing to make a false statement against Mobley. She went as far as recruiting blood gang member to bring harm to Mobley, but he then alerted Mobley and wrote a statement in Mobley's defense.
Lewis Mobley has been diagnosed incompetent to stand trial by a mental health doctor, however, prosecutor Kim Dammers and Judge Thrash are forcing him to proceed, even after they have both stated on record Mobley has mental illnesses spreading over 7 different diagnoses. The law clearly states when one is found incompetent to stand trial, he/she must be re-evaluated and/or sent to a mental health institution to properly address the issues at hand. Mobley was refused bail and over the course of the 7 years has lost both his grandmothers and a sister heightening his stress and illness.
The prosecutor has continued to offer 'get out of jail free' deals to anyone willing to testify against Mobley. Five indictments and seven years later, Mobley remains in federal custody. He was recently indicted under the 'rico' statue, and thrown into a melting pot with individuals he doesn't even know.
Please join us in bringing justice for O.G., as we demand Judge Thrash and Prosecutor Dammers be immediately removed from Mobley's case, and Mobley be sent to a sanctioned and qualified institution where he can get the treatment he deserves and not be tried under these unconstitutional conditions.
CONTACT THE FEDERAL GOVERNMENT AND LET THEM KNOW WE WON'T ALLOW THESE ACTS TO CONTINUE:
Administrative Office of the United States Courts
Administrative Oversight and Accountability
One Columbus Circle, NE
Washington, D.C. 20544
(202) 502-2600