Free Octavia Cartwright
39
people have signed this petition.
Add your name now!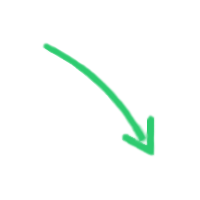 39

people

have signed.

Add your voice!
Maxine K.
signed just now
Adam B.
signed just now
Skip to main content

Petition Closed

Help Octavia Cartwright
This petition had 591 supporters


anderson dixon started this petition to Tennessee Governor


Octavia Cartwright began life with many health issues one of which deprived her brain of oxygen and left her with an IQ below 70. At the age of 16 she was raped by a family friend and catapulted into a deep depression. By age 19 she found her self under the control of a man named Jeremy Brian White who used her to get drugs and later to be his accomplice in a crime. This crime was brutal. Jeremy Brian White repeatedly stabbed an elderly lady, Ms. Cook, many times, and as Ms. Cook said, "Octavia was pleading, 'Please stop hurting her, please stop". Ms. Cook survived this brutal attack and is now living in Memphis Tennessee. Jeremy Brian White cleaned him self up (so he no longer looked like a street junkie) and pled guilty. He received 25 years in the TDOC. Octavia Cartwright, because of her lack of understanding and a non-interested defense attorney, coupled with a zealous prosecutor, ended up going to a jury trial and receiving 91 years in the TDOC. Had Octavia possessed more understanding than that of one with an IQ below 70, she would never had been in the situation that lead to her incarceration. Octavia has been incarcerated for 11 years; she has a home plan to stay with her mother. She has community support and job search help from Reconciliation Inc. Octavia is committed to continuing participation in rape counseling when she is released due to her continued trauma with that chapter of her life. Please contact Governor Phil Bredesen of Tennessee and ask for a commutation or parole for Octavia Cartwright. Thank you, from the supporters of Octavia Cartwright.