FREE MOHAMMED HASHI A VICTIM OF THE LAW OF JOINT ENTERPRISE
1027
signers.
Add your name now!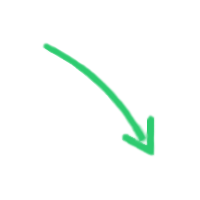 1027

signers.

Almost there!

Add your voice!
Maxine K.
signed just now
Adam B.
signed just now
Mohammed Hashi at 19 was wrongly convicted and sentenced to life imprisonment under the controversial Law of Joint Enterprise in April 2012 for a crime he neither committed nor was present at.
Evidence brought forth by the CPS has proven even more controversial than the Law itself as it pertained to a highly controversial new science of forensic Gait Analysis in criminology. The CPS had CCTV footage of four suspects one of which they wished to establish as being that of Mohammed Hashi in an area which was not at the crime scene but at another location. The suspect they wished to establish as being that of Mohammed Hashi is completely unrecognisable for the purpose of establishing features consistent for ascertaining ones identity. It was pointed out by the expert for the defence that the CCTV footage was highly inadequate for the purpose of Gait Analysis and was concurred by the judge himself. The judge directed the jury not to conclude the Crown Prosecution's expert witness as factual but merely as that of opinion. The burden of proof for criminal cases is beyond reasonable doubt yet in Mohammed Hashi's case it was not established.
There was no DNA nor mobile telecommunication evidence to place him at the scene. A substantial amount of criminal cases now days require little more than the use of a mobile phone to establish your movements at the time of the crime however there was no such evidence established in Mohammed Hashi's case.
Contrary to popular belief our justice system has deteriorated by the use of this 300 year old Law of Joint Enterprise which was initially used to establish a common purpose between the parties who are being accused of a crime. Merely being associated with a group of people accused is enough to initiate proceedings in this day and age. It should stir the minds of all of us as to how this law has evolved to what we currently have. Common purpose has somehow mutated from bystanders to not even being at the scene. Whatever happened to charging the perpetrators who actually committed the offence?
Mohammed Hashi was granted appeal however to our dismay his appeal was dismissed in July 2014.
Please assist us by signing our petition against this Miscarriage of Justice for Mohammed Hashi. This is a preposterous law which is being used as a net to capture people who have not been party to the act nor even necessarily at the scene of the crime in question.
WE DESPERATELY NEED TO FREE MOHAMMED HASHI
Please support our campaign to free Mohammed Hashi and repel the utterly inadequate Law of Joint Enterprise with a law more relevant to this day and age and used in a matter befitting a legal system admired the world over.
Signed:
Mohammed Hashi Campaign team