"Free Lourele Initiative"
205
people have signed this petition.
Add your name now!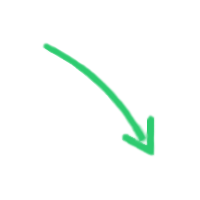 205

people

have signed.

Add your voice!
Maxine K.
signed just now
Adam B.
signed just now
The "Free Lourele Initiative" is a movement conceived Lourele and Angela Roberts, whose purpose is to bring into light the struggle for freedom that Lourele and his loved ones are facing. The "Free Lourele Initiative" is also an outreach to anyone and everyone whom might have anything positive to offer towards the situation, whether it be knowledge of an influential attorney in the Ouachita Parish area (or State Of Louisiana), sound advice, money, encouragement, or anything positive that anyone is willing to add in support of this movement.

Lourele would like to start off by offering his wholehearted and most sincere apology to everyone that he's ever wronged, directly or indirectly. Now in his realization of the proper ways that a man should live, and the importance of adhering to the path of righteousness, he has realized the gravity of his past mistakes. There was no excuse for it, and he prays that his family, friends, enemies, community, and society as a whole can forgive him.

Nineteen-years' incarceration is coming to the end of Lourele's twenty-one year federal sentence, but he has a consecutive seventy-seven (77) year state sentence for the State Of Louisiana given him during his federal incarceration awaiting him. Which is the purpose of this initiative, to appeal to the mercy of the courts for an Amendment or reconsideration of Sentence, to get Lourele a concurrent twenty-year sentence (His Original Plea Offer) so he can return home to his family after two-decades incarceration.

We're in the process of interviewing and retaining the proper attorney whom can accomplish this in the Ouachita Parish Court System, though finding this someone has not proved easy. The amendment of sentence that we're pursuing is strictly at the discretion of the courts, so with the Lord, proper representation, an on-line petition, and the records of Lourele's development, accomplishments, skills, and good behavior, we're confident that we'll have a favorable outcome and have Lourele home in May 2016.

There were several injustices done in Lourele's case, not just claims and conjecture, but in black and white, all a part of the record. though Lourele being a layman of the law at the time, with clearly ineffective counsel he is now time-barred from most of his claims (as far as he knows), which is part of the reason that this ad exists, to gather knowledge and assistance in rectifying this situation.

We're also in the process of up an on-line petition to present to the courts with whatever motion, a petition for all in favor of an act of mercy for Lourele Roberts behalf. The address for this petition will be posted as soon as its developed.

So, anyone interested in aiding Lourele and his family in this struggle or simply reaching out to offer some encouraging words or advice, the route is now open. All friend requests and posts will be responded to promptly, and once we've established a connection on Facebook for a more direct line of communication with Lourele if you wish. We pray positive for results upon this movement, and GOD bless everyone who reads it.