Free Library of Philadelphia: Rescind the Invitation to Speak of War Criminal Erik Prince
102
people have signed this petition.
Add your name now!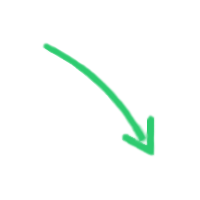 102

people

have signed.

Add your voice!
Maxine K.
signed just now
Adam B.
signed just now
Erik Prince, founder of the mercenary organisation Blackwater, will be visiting the Free Library of Philadelphia this Friday, November 22nd, where he will be promoting his new book, Civilian Warriors: The Inside Story of Blackwater and the Unsung Heroes of the War on Terror, as part of the Library's "Leading Voices" series – a speaker series which claims to feature "the brightest minds in business." Unfortunately, Prince should be answering questions in a court of law, not an auditorium full of paying attendees. Erik Prince's record, and the record of Blackwater, paint a troubling picture.

 Blackwater, now known as ACADEMI, and formerly known as Xe, has undergone many rebranding efforts. It gained great notoriety for its role in the (illegal) occupation of Iraq, where it made itself a darling of the State Department for its brutal efficacy and questionable accountability in its mission to protect American interests. All for a price, of course – Blackwater secured over US$1 billion in contracts, many ill-gotten through closed bids and Erik Prince's myriad shell companies. Over 90% of Blackwater's revenues were made through taxpayer-funded defense contracts. The Bush administration's favour had legal perks, as well. On September 16th, 2007, when Blackwater mercenaries killed 17 innocent Iraqi civilians, including women and children, and wounded 20 more in the now-infamous Nisour Square massacre, the State Department allowed a Blackwater contractor to write the official State Department incident report, on the Department's own letterhead; testimonies and evidence from those responsible were extracted under a State Department guarantee of immunity, and all manslaughter charges were dropped on December 31st, 2009. This was only the most egregious example what the civil complaint termed Blackwater's "culture of lawlessness." Erik Prince himself is a man with a problematic world-view, and dubious ways of conducting "business." On May 5th, 2010, as the keynote speaker at the Tulip Time Festival in his hometown of Holland, Michigan, Prince described the enemies of the United States in Iraq, Afghanistan and Pakistan as "barbarians," who had "crawled out of the sewer," and to whom the Geneva Conventions need not apply. Prince resigned as CEO of Blackwater in 2009, and sold it in 2010, amid a storm of allegations submitted to the United States District Court for the Eastern District of Virginia. These John Doe sworn affidavits, made by a former Blackwater employee and an ex-Marine who worked as a security operative for the company, indict Prince on a laundry list of illicit practices – running a sizable arms smuggling operation through Blackwater, hiding small arms in bags of dog food; money laundering and tax evasion through his shell companies; intentionally deploying "Christian Crusaders," who shared his views of Christian supremacism in order to eliminate Islam and its adherents; encouraging the killing of Iraqis as a form of sport; ignoring assessments by mental health professionals, and firing those mental health professionals unwilling to endorse unfit men for deployment; failing to stop the use excessive and unjustified deadly force against Iraqi civilians; failing to report incidents of gross misconduct by Blackwater operatives to the State Department or the Iraqi government; and engaging in the wanton destruction of evidence pertaining to possible federal investigations into the activities of Prince and Blackwater.

 In 2010, Erik Prince moved to the United Arab Emirates, which notably lacks an extradition treaty with the United States. There, he and his company, R2, are building an 800-strong private army for Abu Dhabi's Sheik Mohammed bin Zayed al-Nahyan; in August 2012, Blackwater, now ACADEMI, paid out US$50 million to defer prosecution on arms smuggling charges, operations from which it (and Prince) had been widely accused of reaping hefty profits, while being let off most of the accompanying charges due to misplaced accountability. In addition to contracts with the State Department, Blackwater has also worked with the CIA and multinational corporations such as Monsanto, Chevron, the Walt Disney Company, Royal Caribbean Cruise Lines and banking giants Deutsche Bank and Barclays. At best, Erik Prince is an immoral businessman, who either interprets American law liberally or circumvents it altogether in order to obtain profit for slaughter; at worst, he is a war criminal who has only escaped prosecution through his proximity to the powerful. Whereas many of the speaking engagements of authors and intellectuals at the Free Library represent the best of library programming, intellectual rigor, and public critique, - for example Jeremy Scahill, the author of "Blackwater: The Rise of the World's Most Powerful Mercenary Army" and "Dirty Wars: The World Is A Battlefield," has spoken in August of 2008 and May of 2012 - the invitation of Erik Prince represents a foolish endorsement of his special brand of conflict racketeering. We demand that the Free Library revoke its invitation for Erik Prince to speak on Friday, Nov. 22, in the interest of maintaining that space as one in which legitimate public figures may represent themselves and their ideas, and in the interest of maintaining the Library's institutional dignity.