Free language classes and support for anti-discrimination work at UdK
164
people have signed this petition.
Add your name now!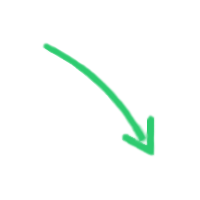 164

people

have signed.

Add your voice!
Maxine K.
signed just now
Adam B.
signed just now
Interflugs asks the Universität der Künste Berlin to acknowledge that institutionalized discrimination is a real problem at UdK and to boldly embrace responseability for intersectional justice and a public process of anti-discrimination work in the coming years and decades.
We ask for a long-term commitment to provide funding for anti-discrimination work that engages staff and students within each faculty and people who work in various fields of anti-discrimination outside of the university.
We urge the UdK to provide further resources and funding through the organisations within the UdK that are already doing critical labor around these complex issues including Studium Generale, the Institüt für Interkulturelle – Mentoring, Frauen-Beaufträgte, Interflugs, ASTA, and the Referat für Anti-diskriminierung.
Interflugs asks for the following:
EVERY room at the UdK must be physically accessible for differently-abled people. No room can be made available for usage by any staff or student until it has been barrier-free.
Free language classes for ALL students
A free legal service accessible for ALL students in diverse languages Improvement to free healthcare on-campus including access to counseling and mental healthcare
ALL opportunities for funding projects or seminars within the Udk, must be made accessible across multiple languages.
A commitment to long-term funding for Studium Generale and their seminars, workshops and Interkulturelle-mentoring programs as a vital resource for ALL students.
A stipendium program to provide 60 students with monthly living and healthcare costs to minimize the obstacles that many students face and to maximize the potential of students focus and engagement during their studies at UdK.
FREE LANGUAGE CLASSES for ALL students
Up until 2 years ago, the Universität der Künste Berlin was subsidizing German Classes for International Students. Currently, International Students make up approximately 1/3 of the student body at UdK.
We believe that having access to language classes on campus at UdK has been a vital resource for international students that has been dissolved without considering the impacts on these 1200 students lives.
German classes are taught on campus but for fees up to 635€ per semester. This is unfair as it means international students, who have the most need to access language classes but also face the difficult conditions of living abroad, are expected to face this extra cost.
Currently ASTA (the Students Association) is subsidizing places for students who are in financially precarious situations and cannot afford the current fees of attending German Classes. This is unsustainable and Interflugs believes the budget of ASTA should go toward funding other projects and programs for and by the students. Interflugs believes it is unfair to expect students to carry the burden of these fees.
Interflugs recognizes the need for ACCESSIBLE & FREE LANGUAGE CLASSES at Universität der Künste Berlin because WE WANT a deeper exchange and dynamic dialogues between students and teachers within classes and a learning environment that supports diversity and respect for multiple languages.

Offering language classes is an essential resource that must be re-instated and expanded for the growing needs of the students at UdK. Interflugs believes that multiple languages should be offered to ALL STUDENTS as a real resource for inter-cultural learning.
The UdK has a response-ability to ALL its students enrolled to provide resources so that they can effectively participate in student-life, including engaging in discussion and active involvement in classes, in university politics, and to participate in UdK cultural events. Learning a language is a valuable tool that should be accessible for ALL students to make the most out of their time studying within the UdK. This will also assist students with experiences beyond the university, including accessing the job-market, or freelance work in Germany, across Europe and/or Internationally.
Interflugs asks for the following resources:
22000€ for German and English classes to be taught during the semester.
Language classes provided at 3 different levels (level of B1, B2 and C1) Morning and afternoon classes should be provided at each level per Semester.
ALL Students should be able to receive credit points and have the option to integrate language classes into their degree-structure across Bachelor / Master Programs.
Intensive classes should be offered before each Semester for ALL students who cannot access language classes during the Semester period.
The commitment to fund one permanent employment position for the co-ordination and management of these classes.
We propose that the language classes are offered by a not-for-profit internal organization at the UdK with an awareness of the needs of students. Interflugs proposes that this initiative to offer free language classes could be a co-operation undertaken by the International Student Services and Studium Generale.