FREE "L7A9D" DETAINED IN MOROCCAN PRISON SINCE 9/9/11
23
people have signed this petition.
Add your name now!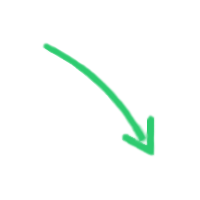 23

people

have signed.

Add your voice!
Maxine K.
signed just now
Adam B.
signed just now
Outspoken and critical of the corruption, nepotism, excessive wealth, and abuse of power, Mouad is a warrier whose rallying cry comes directly from a song:
"If you speak, they will make you disappear, but as for me, I'm going to speak out for my rights, then let them try to make me disappear. Let them give me my basic human rights or let them kill me."
He speaks for the people of Morocco whose wealth has been stolen through economic, social, and political manipulation by the government, creating the deliberate chaos that defines the country today, tacitly enabling illiteracy and drugs to weaken the will of the people. In the lower working class neighborhood of Hay al Wifaq, near Casablanca, it didn't take long to realize that a powder-keg was about to blow. Mouad's eloquent cry of revolt against the status quo and negligence that kept his own family and neighbors in abject poverty found resonance in the Arab Spring uprisings and Morocco's socio-political Mouvement du 20 fevrier.
Mouad and his friends organized the first sit-in in Hay al Wifaq -- a symbolic gesture that had overwhelming significance, breaking down the wall of fear in the poorest and most marginalized of ghettos. Suddenly surrounded by security police in numbers not seen before, non-violent demonstrators were provoked by pro-regime "baltajias" hired by the government to harass members of the Mouvement du 20 fevrier. These provocateurs included a certain Mohamed D. who claimed that he was aggressed by Mouad at that sit-in thus providing the police with grounds to arrest Mouad for assault and battery.
He was neither judged, nor condemned, nor provisionally released on bail despite the fact that he had steady employment, a permanent home, and witnesses in his favor. More than 100 attorneys offered their services gratis to plead Mouad's case but to this day, a trial date has not been set.
The pro-royalist "victim of his aggression" has disappeared, but only after providing an "official" medical certificate stating he had been incapacitated for 45 days, following Mouad's "assault." This did not, however, prevent him from participating in additional harassments of protesters, according to witnesses. Even now the regime appears incapable of recognizing that they have created hundreds more Mouads by their refusal to either charge him or release him. Every Saturday, Mouad's friends, their mothers, children, and grandmothers, come out to march and demand his release. Around the world, signs have emerged on his behalf, in city squares, in the language of that country, protesting Morocco's attempts to brutally silence a voice of the people.
Links