Free Kindergarten For All Triton Students
165
signers.
Add your name now!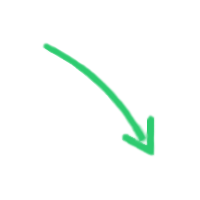 165

signers.

Almost there!

Add your voice!
Maxine K.
signed just now
Adam B.
signed just now
Each year so many parents are shocked to find out that the Triton school district charges a fee for full day kindergarten. Currently to attend full day kindergarten in the Triton District costs $2,950 per child. For those children wishing to do half day (8:30-11:15am) the program is free. Currently, Triton is one of only 72 districts that charge for full day kindergarten. 234 districts offer Free Full Day Kindergarten! 92.9% percent of children in Mass attend Full Day Kindergarten. Each year as the new group of kindergarten parents find out they have to pay for kindergarten there is shock and anger. (Not all but some) I have seen friends choose the half day program not because they feel it is right for their child but because they cannot afford the full day option. The school does provide a tuition assistance program however, a family has to meet strict financial qualifications. I have some very good friends that feel their child would thrive best in the half day program and I have some friends that want only full day. Here is my opinion (as a parent) I think that there should be free full day kindergarten. There is a lot of research that shows children who participate in full day kindergarten often are more successful in the earlier grades. Every child is different and so I do think we should still offer half days to those parents that want it. But right now parents are not always making the decision of full vs. half because of what's best for the child they are making their decision due to finances. I realize the cost of full day kindergarten is significantly less than childcare but I do feel like once a child gets to kindergarten it is now the responsibility of the school to do what is best for the children. Each year the Triton Superintendent proposes to the school committee to change to full day kindergarten however due to budget issues the school committee has to make the difficult choice of deciding what is best for the district as a whole.

As it stands there are never any parents that stand up at school committee and say they want free full day kindergarten. Usually by the time a family realizes you have to pay for kindergarten it is too late in the budget season to raise a concern and then the next year the child is no longer in kindergarten. The School Committee will be meeting this weekend, Saturday January 28, 2017, to discuss the priorities for next year's budget cycle. We need to make our voices heard to those that can make a difference. Please sign this petition in support of the Triton Regional School District transitioning into a program that is free for both full day students and half day students. Residents are not allowed to address the committee at this meeting but lets get as many signatures as we can.

Also, please send an email in support of Free Kindergarten For All to Brian Forget, Superintendent at Brian.Forget@tritonschools.org and our school committee members,

dina.sullivan@tritonschools.org

richard.cummings@tritonschools.org

linda.litcofsky@tritonschools.org

nerissa.wallen@tritonschools.org

Maureen.heffernan@tritonschools.org

monique.greilich@tritonschools.org

daniel.valianti@tritonschools.org

PLEASE SEND BEFORE SATURDAY JANUARY 28, 2017.

If you want to

Below are a few good articles for people to read about Full Day K. PS the state early education and care department is already onto universal PK because most of the districts in the commonwealth are free full day K.

http://beverly.wickedlocal.com/…/free-full-day-k-poses-dile…

http://www.strategiesforchildren.org/…/FDK/FDK_Factsheet.pdf

http://arlington.wickedlocal.com/…/towns-deal-with-lost-fun…




Thank you for your time.