FREE JEREMY WOFFORD!!!
48
people have signed this petition.
Add your name now!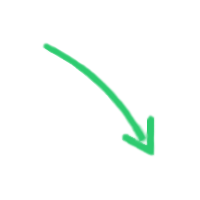 48

people

have signed.

Add your voice!
Maxine K.
signed just now
Adam B.
signed just now
I am making this petition for the freedom of Jeremy Wofford! Jeremy has been in prison since he was 18 years old and is now 33. 15 years of his life gone, and his story will explain it all.. Jeremy's dad passed away when Jeremy was very young. The cabin that he built, was left to his 3 children. Jeremy and his brother Clifton wanted to help their cousin Kevin out in his time of need when he suddenly became homeless, and unemployed so they let him move into their dads cabin. They didn't charge him to live there. They kept up the utilities because they were using the cabin as a hunting retreat on the weekends. These 3 boys grew up more like brothers then cousins, they were very close growing up, if you seen 1 you seen all 3 they were inseparable. Most of their free time was spent together hunting, fishing, shooting guns, just your average country boys. Jeremy and Clifton went out to the cabin often and was there on the day of the accident. They spent the afternoon cleaning up the outside and the 3 of them ate dinner together. Jeremy and Clifton decided to spend the night so they left and went back to their apartment in Conway, Arkansas to grab what they needed for the night! They stopped and talked to a couple friends. They went to see Bob Gollaher. They wanted to show Bob their new car. While they were there Bob gave Jeremy a shotgun that he had found and pulled out of the lake. Jeremy decided to take it to the cabin with him that night and store it with his other guns. They picked up Jody Boehner to go out the Cabin with them. They got back out to the cabin and Jeremy was taking the gun in the cabin. There was a water hose coiled up in the hallway, and Jeremy tripped over it, and fell the gun discharged, the trigger was messed up from being in the lake, it became very sensitive. Kevin was standing in a doorway and was shot in the chest and died. It was simply a tragic accident. Jeremy did not go there with malice in his heart. He was very close to Kevin. Jeremy was convicted of 1st degree murder. Most of the witness testimony changed from the first statements made by the time it went to court. This was the first time Jeremy has ever been in any kind of trouble with the law. He has always been a very quiet, laid back, well adjusted person. He not only lost his freedom through this tragic accident he lost 1 of his 2 best friends. His family was hurting and even through the worst pain a mother could face his Aunt wrote him a letter and offered her forgiveness. Jeremy has not let losing his freedom take his life from him. While in prison Jeremy has worked very hard to better his life and earn trade degree's, and he has become an ordained minister. He has volunteered for Iraq Bowie knife team. He is a wonderful artist. Some of his works of art are on the covers of Ducks Unlimited. In the 15 years he has been in Prison he has been a model inmate. He has never been wrote up, never been in anymore trouble since. Jeremy does not have a criminal record, as a civilian, or inmate. He had 1 tragic accident that cost him so much more than just his freedom. Jeremy loved Kevin so much he would gladly give up his freedom for the rest of his life to have his "brother", cousin, and best friend alive, happy, healthy, and loved! Nothing can take away the unimaginable pain Jeremy has to live with within himself for the last15 years of his life. Jeremy has a parole hearing coming up and we would appreciate it, if you feel as strongly about his freedom as we do, sign the petition He is ready to come home and be a productive member of his community. He may even be able to stop another young child from living this same life with his story. Jeremy never had a chance to fall in love, get married, have a baby or 2.. His life had just began when he lost everything he had except, his love for God, his family, and his faith that he will be home one day! Please help bring him home help make his and his familys dreams come true!! FREE JEREMY WOFFORD!!!!! Thank you for your support! Please in this time of uncertainty keep Jeremy and his family in your prayers also!