An Open Letter to BBC
78
people have signed this petition.
Add your name now!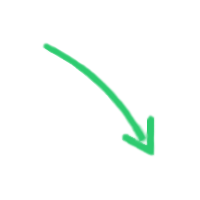 78

people

have signed.

Add your voice!
Maxine K.
signed just now
Adam B.
signed just now
Respected BBC,
Let me take a moment to first express immense gratitude for being the powerful body that you are; a body that conveys messages across the world in less than a millisecond. Because of organizations like you, people from all over the world stay connected every second of the day. And while I'm at it, let me tell you how much it breaks my heart that you are doing absolutely nothing for the brutality prevailing in Palestine..

With great power, comes great responsibility, but I'm sure I don't need to tell you that. And I'm sure you all know what facebook is, I really don't need to tell you about that either. What I would like to tell you, however, is the fact that the pictures I come on my newsfeed make me question humanity! These children are merely 3-4 year old, if not younger; and they have guns pointed towards them. Heads bashed in, flesh clawed out, their eyes are something that would melt stones to liquid if they could. How in the world do you achieve peace of mind when you realize that you have the power to do something to save children, irrespective of religion or cast or creed, and you simply turn a blind eye towards it? Let me also tell you a little something about a video I saw today. This little boy of merely 4 years of age was dug out from underneath gravels of cement after hours of being trapped there because of the destruction Gaza is under. He had no sense of what was happening, but he cried out in ways that made me tremble. Blood was dripping down his face and his entire body was bruised and swollen while he rubbed the cement off his eyes to make sense of what was happening around him. I also saw a picture of a 2 year old covered in blood, sitting at a corner while the Israeli soldiers set his house on fire.

I apologize for how descriptive these words are, but does your heart not go out to these people? Does it matter what history they have or who killed who first when it comes to this? Does ANYTHING justify this mass murdering of children? Are you all not trembling with fear like the rest of us. With all due respect, I would say no because if you did, you have the power to contribute to their help.
I beg you, for the sake of humanity and the faith and love people have for your organization, use your power wisely. Let the world know what is happening, let them come to you with contributions; financial, emotional and physical. Let them come to you and help restore humanity in Gaza. I plead you to not turn a blind eye towards this. These are our children, our responsibility. They are humans just like us and it's breaking their hearts and it hurts so much more for them. Please, please get the message across. Ask organizations from all over the world to help them. Save lives with us, save humanity. This could be anyone, our family, our friends. Let the world know that despite everything, good people still exist. I didn't know who else to go to, so I came to you. Please, and thank you.


Sincerely.