Free from the kennel
74
people have signed this petition.
Add your name now!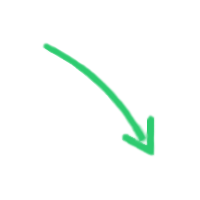 74

people

have signed.

Add your voice!
Maxine K.
signed just now
Adam B.
signed just now
I know that most of us our animal lovers, and that we're tired of not only hearing the constant barking and howling, but knowing that our neighbors are keeping their poor animals in cages 24 hours a day, 7 days a week. These dogs not only miss out on running around in a nice, open yard, but they also don't even receive the minimal affection that they deserve so much. Although the individuals who own these dogs feed them, maybe once a day, and make sure there is some water available to them, they are living in filthy, overgrown, and trashed kennels with very little shelter and protection from the elements, especially the super humid- hot days we've been having. One dog has a wooden box, but the other remaining dog has a 10 gallon plastic drum with no shade whatsoever; imagine how hot that is in the summer time at high noon. I have also heard these poor dogs barking when it is as low as 0 degrees outside. These poor dogs bark for hours upon hours. I have heard them barking for 12+ hours a day continuously.
So, after attempting to call the local authorities, including the local Animal Control, police departments, shelters, and other rescue organizations, I am using this petition as another resort, not my last resort. I have contacted a few Animal rescue agencies and never received any call backs, and the local authorities are only checking in on them, and noticing their water and food. A noise ordinance should not be the only "rule" these individuals are breaking. There are Virginia State Laws against the treatment and living conditions of these animals.
I would love if my neighbors would all come together with me and help these dogs receive the care that they deserve so much. I want them to live in a home where they are shown some love and care, not being locked away in a kennel for their entire lives.
Article 2. Animal Welfare§ 3.2-6503. Care of companion animals by owner; penalty
A. Each owner shall provide for each of his companion animals:
1. Adequate feed;
2. Adequate water;
3. Adequate shelter that is properly cleaned;
4. Adequate space in the primary enclosure for the particular type of animal depending upon its age, size, species, and weight;
5. Adequate exercise;
6. Adequate care, treatment, and transportation; and
7. Veterinary care when needed to prevent suffering or disease transmission.
The provisions of this section shall also apply to every public or private animal shelter, or other releasing agency, and every foster care provider, dealer, pet shop, exhibitor, kennel, groomer, and boarding establishment. This section shall not require that animals used as food for other animals be euthanized.
B. Violation of this section is a Class 4 misdemeanor. A second or subsequent violation of subdivision A 1, 2, 3, or 7 is a Class 2 misdemeanor and a second or subsequent violation of subdivision A 4, 5, or 6 is a Class 3 misdemeanor.
Credits
Acts 2008, c. 860, eff. Oct. 1, 2008. Amended by Acts 2010, c. 875; Acts 2014, c. 148.
HISTORICAL AND STATUTORY NOTES
Derivation:
Acts 1984, c. 492, § 29-213.38; Acts 1987, c. 488; Acts 1991, c. 348; Acts 1993, c. 174; Acts 1996, c. 249; Acts 1998, c. 817; Acts 2002, c. 787; Acts 2003, c. 1007; § 3.1-796.68.