Free Feminine Hygiene Products in Canada
57
people have signed this petition.
Add your name now!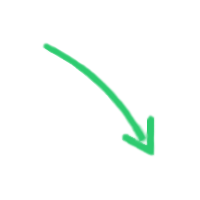 57

people

have signed.

Add your voice!
Maxine K.
signed just now
Adam B.
signed just now
Hi everybody. so this summer I've recently discovered my passion and what I want to change. looking back, I've always been aware (obviously) of this and realized that this was an issue we have here in Canada. And this topic isn't exactly something everybody will be comfortable with, so I approach it with much caution.
Canadian women should not have to pay for feminine hygiene products. it's simply not right. we can not stop our periods from coming. it's human nature.
having your period is not like going to the bathroom. you can hold your urine for some amount of time, but having your period is something beyond our control.
pads and tampons are not a luxury item. they are a necessity. unless it would be socially acceptable to go to school with blood all over the front of my pants because I didn't have access to a pad or tampon.
yes, recently the tax came off of feminine hygiene products, which is a start.
The Canadian Government is tied with Australia (in a list from 1-195) in 45th for having the least amount of women in the government. That is pretty sad considering the number one country, Rwanda, has a 49 percent of women in parliament. Canada has roughly 25% of women in parliament, so I think that this means either one of two things. The 75% of the government (the male population) is not comfortable with the topic (as, I feel, most men are), or it's just completely avoided and not being discussed at all.
this needs to be changed. we don't ask to get our periods. It is also a big inconvenience. Why should we have to put our money forward to the government and the companies when we didn't ask for this natural reoccurrence in the first place?
my goal is to get 5000 signatures on my petition to change this issue that we have here in Canada. leaving your signature here would help me so much. thank you for reading and let's change this issue.
Women, we all know what it's like when you get your period and don't have anything to catch the blood. We can't clench our internal organs and keep it inside, like with urine.
Men, do you know how uncomfortable it is to walk around, knowing you have your period, in general? And on top of that, worrying about how to get your next box of pads or tampons, or whatever you use because you simply can't afford it?
It is human nature. Having something to catch the blood is a necessity. Women should not have to pay for feminine hygiene products in Canada. We can't stop our periods, so why pay for something that we need?