Free Dr. Binayak Sen: Petition to President Obama
19
people have signed this petition.
Add your name now!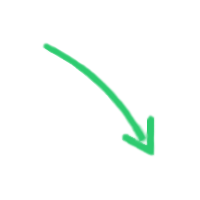 19

people

have signed.

Add your voice!
Maxine K.
signed just now
Adam B.
signed just now
January 2, 2011
Dear President Obama:
This is to draw your attention to the case of Dr. Binayak Sen, a long time community activist for health and human rights, who was sentenced to life by the draconian decision of a corrupt state court system in India, this week.
A Gandhian human rights activist in the mould of Dr. King, Dr. Binayak Sen, is a doctor and the son of a physician and the husband of another, Dr. Ilina Sen. Trained in the most prestigious medical schools in India, Dr. Sen could have enjoyed the life of privilege and comfort in India or abroad but he chose to work for those who are left outside of India's growing economic success, - hundreds of millions in poverty tormented by rampant corruption that denies millions of Indians any hope of access to the most basic necessities of life like potable water or minimal health care.
This action of an anti-minority state government in India is not just an egregious violation of a Gandhian, Dr. Binayak Sen's human rights, but a devastating blow to the public health and human rights work underway in India which India desperately needs. Like many large countries, India can be full of extreme contradictions in its various domains. India's obscurantist and anti-progressive forces can be so strong that a weapon-worshipping mass-murderer like Narendra Modi rules in the state of Gujarat, xenophobia in Orissa saw the Australian Staines and his young sons burnt alive when these very anti-progressive forces had central goverment in their hands too. Now in a corrupt and extremist state of Chhattisgarh people like Dr. Sen, - the very best India has to offer are being victimized by a manipulated state court system!
India needs the help of progressive forces at home and abroad to encourage Indian champions of human rights to continue their precious work unhindered by the extreme harassment like we are witnessing in the case of Dr. Binayak Sen. We hope the White House and the State Department shall use their influence with the Indian government and issue a strong statement recognizing the critical value of Dr. Sen's internationally recognized work for India's own good and expressing dismay and disappointment with the condemnable verdict against him which is based on the fabricated evidence presented by the most corrupt police force in the world. Dr. Sen's case is a far-worse example than that of state inspired persecution of Khodorkovsky in Russia which your administration so rightly condemned.
Dr. Binyak Sen's work was recognized by 'Jonathan Mann Award for Global Health and Human Rights' in 2008. In late Dr. Mann's words: "People say there is no use trying to change the world. But if we don't try, will it change?"
With highest personal regard for your commitment to change the world for the better.
Sincerely the undersigned,
Sponsor
Indian National Physicians' Congress (INPC) Secular South Asia (SSA) American Progressive Physicians International (APPI) World Public Health Workers (WPHW) Global Human Rights Group (GHRG) Progressive Indians in Diaspora Writers' Forum Indians for Human Rights Indians for Better India Network of Progressive Muslims (NPM) Americans Against Genocide American Alliance for Secular and Democratic South East Asia (ASDSEA) Movement for Progressive India (MPI) Bangladeshi Physicians Association Global Organization of Physicians from Pakistan Srilakan Doctors Association British Indian Doctors Association (BIDA) Bhartiya Janshakti Pracharak (BJP)
Links