Free A Innocent Man
45
people have signed this petition.
Add your name now!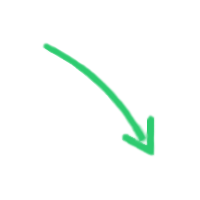 45

people

have signed.

Add your voice!
Maxine K.
signed just now
Adam B.
signed just now
I hope people will listen and read my story.
It all started on a Monday morning. My family gathering around waiting on the trIal we knew that was unreal. We gather in a room in the court house and started to pray to give us strength and faith to face the! Days ahead. We were all talking some crying. Then a knock on day and said it's has started. Some of we was exiting the room to go in the courtroom. My Mother and a few stayed in the little room. She couldn't bare to see her son suffering from someone's revenge. As we entered the courtroom, I looked around and seen a lot of familiar faces. They started picking jury selection. After theirs conclusion I knew most of them that was picked. To myself I said maybe we have a chance.only later to realized that these jurors had know the person on trial. So the trial was called to order. I sat there listening to the DA opening statement." The sheriff knows who committed this CRIME and he's in the courtroom." So they finished opening stations and called first witness. They told what they knew, witness after witness testify. The jury would leave the courtroom while judge, da and attorney talked. Court was over on Friday morning. It took less than 4 hours to find this person Guilty of CAPITAL MURDER. Sentenced to LIVE WITHOUT PAROLE.
Now I'm going to tell my beliefs.
It all started with the County Investigator having an affair with the defendants girlfriend. See he was having an affair with the PI she comes up pregnant and wanted her to drop the boyfriend. PI even went as far to ask her to set him up to get him out of the.way. he though this child.was.his. The defendant confronted the PI . PI told the defendant I'll going you away along time. So as time.went on
He set the defendant up and busted him for drugs and defendant had to served time. PI Then got inmates to set defendant up to saying he committ to killing his mother-in-law. Well letters were written saying he did it. About 150 letters was written so say, I only seen a few of them. I wonder where the rest are? I know for a fact there's not 150 letters in evidence. I also know the PI entered the jury room.that's not allowed.all 3 inmates has recanted theirs statements since the trial. Evidence from crime scene the phone box was jerked down and not cut. The victim had be heated in the head, black eye, and stabbed. Some if the testimonies from inmates said she was smoother with a pillar. Her purse was found in Hipps Pond, and a watch inside the purse stopped around 1pm. The so call letter stated the defendant arrived at her home at 2pm. They found a towel at the POND and the blood didnt match any bodies involve. Even a DNA was done on the defendant and didn't match the clipping from the victim.oh this wasn't taken until 1997 and the crime happen in1993. Why would they wait 4 years to do a DNA? So much don't match up involving this case. 6 months earlier before crime someone broke in on the victim and enter and STOLED GUNS And guess where they were found? HIPP PONDS WHAT? There so much more.