Lock Up This Child Predator And Throw Away The Key
143
people have signed this petition.
Add your name now!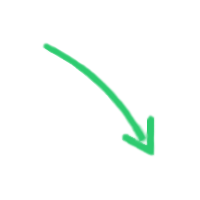 143

people

have signed.

Add your voice!
Maxine K.
signed just now
Adam B.
signed just now
To: Shasta County Superior Court of California
RE: The State of California vs. Fred D. Harrington III
This petition is being written in hopes that Fred D. Harrington will get the maximum sentence on charges he committed against a 7 year old little girl. 288.7(a) Intercourse or Sodomy with Child Under 10 Years of Age, 288.7(b) Oral Copulation/Digital Penetration with Child Under 10 Years of Age, 288 (a) Lewd or Lascivious Acts with Child Under 14 Years of Age, 288A(c)(1) Oral Copulation of a Person Under 14 Years of Age, 289(a)(1)(B) Sexual Penetration by Force Victim Under 14 Years of Age.
Time and time again we read in the headlines that another child has lost their innocence at the hands of someone who should be helping to protect them. Parents, relatives, coaches, neighbors and teachers commit the majority of these heinous crimes. Today, there are over 700,000 registered sex offenders across the United States. The vast majority of these offenders will repeat their crimes once they are found to be "rehabilitated" or have "paid their debt to society". Then what? Even with some states employing GPS monitoring there simply aren't enough parole officers to effectively oversee such an alarming number of sexual deviants.
In 2000, a 30 year old male was accused of molesting his 13 year old neighbor. After a psychiatrist recommended he serve a 30 year sentence stating he was "a continued danger to underage girls in the community", prosecutors made a plea deal and he served only 5 years in prison. Even with monitoring, investigators believe he is responsible for the disappearance of another young girl. Once being paroled in 1991, convicted kidnapper and rapist Phillip Garido abducted 11 year old Jaycee Dugard and held her captive for 18 years. Despite home inspections by parole officers she went undiscovered and was repeatedly raped and forced to give birth to his two children. In November, 11 bodies were found in the home of a registered sex offender in Cleveland while he too was being monitored on parole.
For these young victims the debt will NEVER be repaid. Anxiety, anger, hostility, depression, fear, substance abuse, difficulty with relationships, low self-esteem, guilt and inappropriate sexual behaviors are only a few of the long term effects childhood sexual abuse has on the victims. Any person who commits such crimes should not be released back in to society at the cost of yet another child's innocence.
Sexual crimes against children should be punishable by the maximum sentence allowed for each crime committed; regardless of age, ethnicity, background, education, criminal history or mental conditions.
Fred Harrington not only physically forced this child to do unspeakable things, but threatened her life as well as the lives of family members if she was to go to authorities. This was someone she trusted and once saw as a parental figure in her life. She now will live for the rest of her life with the emotional agony, pain and mental torment this man has caused her. Do not allow her or any other child to suffer the irreversible damage that has been caused by Fred Harrington or the hundreds of thousands of other convicted sex offenders!
Since his initial charges another victim has come forward and he now has two seperate child molestation cases in California! At the time of the abuse these girls were only 7 and 8 years old.
We the people ask that Fred Harrington be given the maximum possible sentence for each of the 8 crimes he has committed. Do not allow him to victimize another one of our children!
Links