Freaks and Geeks Movie and Season 2
22
people have signed this petition.
Add your name now!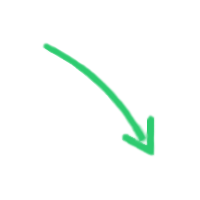 22

people

have signed.

Add your voice!
Maxine K.
signed just now
Adam B.
signed just now
What is Freaks and Geeks?
Freaks and Geeks is a very popular comedy-drama that was cancelled abruptly after the first season. The show takes place in fictional William McKinley Highschool in Chippewa, Michigan, and it centers around the weir siblings, Lindsey and Sam, as they try and navigate highschool. Lindsey is a junior former mathlete who begins hanging out with a group of burnouts and slackers. This transition from straight A student to rebellious deadbeat is problematic for Lindsey, and results in much dilemma and strife. Sam is the stereotypical scrawny meek freshman who has not yet reached maturity. Sam attempts to make the leap from boyhood to manhood as he attempts to survive high school and woo his crush, all while accompanied by his equally meager friends.
Why should the show be brought back?
Freaks and Geeks is a cult classic, with a dedicated fan base to back it up. The first season enraptured millions as they laughed and lamented with the cast in their journey through adolescence, but the show came to a curt ending after season one, leaving fans upset and questions unanswered. If the series were to make a comeback, they're would definitely be a willing audience.
Opinions aside, the show was critically awarded which is empirical evidence towards the fact that it was a great show. Freaks and Geeks received three Emmy nominations and two Television Critics Association Awards, and it won an Emmy for Outstanding Cast for a Comedy Series. The series was #3 on Time magazine's list of the greatest television shows of the 2000's. All these awards and affirmations stand testament as to how great of a show Freaks and Geeks was, and why it should be brought back.
The New Premise:
The cast of Freaks and Geeks (The main cast including: Linda Cardellini, John Daley, James Franco, Busy Phillips, Jason Segal, and Seth Rogen) have since become reputable and prominent actors, many of which received their debut from Freaks and Geeks. This, combined with the fact that they have noticeable aged, is problematic because of the fact that they would not be able to befittingly portray average high school students. Another problem is that even though the show has an enthusiastic cult following, it has been fourteen years since the last episode aired on live television, and there is not much excitement associated with the series any more. Because of these two qualms, a measure more drastic than simply creating new episodes is needed, there needs to be some change, as well as some alluring publicity.
I have a solution that would and would generate the necessary excitement, as well as allow the original iconic actors to be involved in fitting roles. The first step to produce a movie to recapture the old audience, as well as elicit a new generation of viewers. The movie would take place at their highschool reunion, old friendships would be rekindled and previously unanswered questions from the original series would be answered. While the main purpose would be to generate excitement for the new season, as well as provide resolution towards the first season; the movie would be viewable as standalone however, and individuals without prior knowledge of the series would be able to enjoy the film nonetheless.
Once the movie has garnered everyone's attention, a second season would be produced. Because of the actor's inability to accurately portray high school students, this second season will have a profound change. The original cast will now be parents, and the series will focus on their children maneuvering through school, as well as well as traversing the intimidating and unpredictable technological society we now live in. The second season would be structured slightly different this time, instead of having two main protagonists, there would be more protagonists, the children of the previous cast. They would still be struggling through the awkward phases of adolescence, but they would be dealing with new uncharted aspects of modern society such as social media and cell phones, in contrast to the 80's culture from the original series.