FOX blocks Watchmen; boycott Wolverine et. al.
39
people have signed this petition.
Add your name now!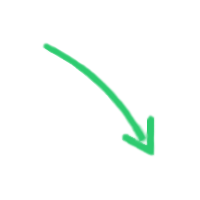 39

people

have signed.

Add your voice!
Maxine K.
signed just now
Adam B.
signed just now
On December 26, 2008, Judge Gary A. Fees, Los Angeles federal judge, ruled that 20th Century Fox owns the distribution rights to Watchmen (see http://www.accesshollywood.com/watchmen-ruling-favors-fox-vs-warner-bros_article_12805 ). On December 29 a Fox lawyer stated that the studio wants to delay and/or block Watchmen's release. This action displeases us since Fox has been doing nothing with the Watchmen project since 1985. To show our distaste for Fox's lack of creative vision we hereby boycott all 20th Century Fox films, television programs, cable channels and all other 20th Century Fox media holdings and properties. These include, but are not limited to: 20th Century Fox Television 24 4Kids TV American Dad America's Most Wanted Angel Buffy the Vampire Slayer Burn Notice COPS Dollhouse Family Guy Futurama Greed House King of the Hill Life on Mars M*A*S*H My Name Is Earl Prison Break Star Wars: Clone Wars Terminator: The Sarah Connor Chronicles The 1/2 Hour News Hour The Big House The Joseph Show The Pretender The Simpsons 20th Century Fox Animation Anastasia Bartok the Magnificent Dance Party For Bulls FernGully: The Last Rainforest Futurama: Bender's Big Score Futurama: Bender's Game Futurama: Into the Wild Green Yonder Futurama: The Beast with a Billion Backs Horton Hears a Who! Ice Age Ice Age: Dawn of the Dinosaurs Ice Age: The Meltdown Inside the CIA Once Upon a Forest Robots Stewie Griffin: The Untold Story The Modern World The Pagemaster The Simpsons Movie Titan A.E. Fox Broadcasting Company Fox Kids Fox News Channel Fox Sports Fox Broadcasting Affiliate Stations (See http://en.wikipedia.org/wiki/List_of_Fox_television_affiliates_(by_U.S._state) ) Fox Interactive Media AskMen.com Fox.com Foxsports.com GameSpy IGN MySpace MyNetworktv.com NewRoo.com Strategicdatacorp.com Photobucket.com Rotten Tomatoes Scout.com SpringWidgets WhatIfSports MyFoxny.com Fox Home Entertainment Distributor of Fox DVDs 20th Century Fox Studios (Fox Atomic, Fox Searchlight Pictures, et. al.) 12 Rounds A Team All About Steve Alvin and the Chipmunks 2 Australia Avatar Bride Wars Dragonball Fantastic Mr. Fox Gardens of the Night I Love You Beth Cooper Ice Age: Dawn of the Dinosaurs Jennifer's Body Marley and Me Max Payne Night At The Museum: Battle of the Smithsonian Obsessed Street Fighter Taken The Day the Earth Stood Still The Tooth Fairy They Came From Upstairs X-Men Origins: Wolverine We do not ask for Fox to release their, if they exist, rights to Watchmen. We demand that Fox not delay Watchmen's release.
Sponsor
Nimbus.Software@gmail.com