Shut Down & Send Animals to Sanctuary - Four Seasons Mobile Pony Rides & Petting Farms
540
people have signed this petition.
Add your name now!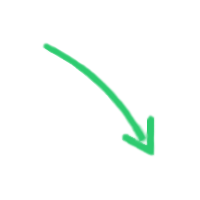 540

people

have signed.

Add your voice!
Maxine K.
signed just now
Adam B.
signed just now
The city of Barrie, ON, held their annual Promenade Days event where a petting zoo came as an attraction.
I spent 2 days protesting against the Four Seasons Petting Zoo and Pony Rides due to witnessing 2 staff members, one being the owner Wally, grabbing a goat by the neck and dragging it on the floor, and the other staff pulling it up onto its feet by the ears when they were packing them for the night. Since then, I have heard stories from other witnesses of the cruelty; and even former workers. I've examined all the animals; I have seen scars, blood, exhaustion and even almost a fainting goat.
This facility can not even be found on Google.
Not only did I witness them pulling the goat by the neck and being picked up by the ears, but I have been informed that it is normal for the owner (Wally; 705-309-8558) and the staff to kick the animals and to even carry geese around by the neck, as well as not provide them clean water. On the first day of the event, the animals' shavings were not spread out; leaving these animals to do it themselves so they wouldn't burn their feet/hooves.
All of these animals spent two days in a truck without air conditioning or windows before being displayed on concrete floors; urinating and defacating in their own food (hay). They were placed on the left side of the vehicle (half the vehicle ) and the other half was for the equipment. They all looked miserable and were all trying to stay in the shade which was barely provided for them throughout the day. No matter the animals' size, they all shared the same size pen. Most of these animals were just being fed dried corn and kibble which does not provide the proper nutrients for these animals.
Going around the their display, we begin with the underweight and sad turkey. This turkey was seen walking back an forth all day with his mouth hanging open (I am guessing panting) and wouldn't stop crying out. He was bleeding from his feet and was losing feathers due to extreme stress. He was going insane and wasn't even drinking.
The llama was insanely underweight; when you pet him down the neck, you could feel all his bones.
The bull was laying down in a pen the same size as the turkey, miserable. He was fed rotten candy apples in his food dish 3 days ago, and this surfaced on the internet. He has a redish-white spot in one of his eyes and his hooves look very crooked. He has also been dehorned (I'll get to the goats horns later). He looks very underweight and unhappy to be there. There was no place for him to walk and he was stuck laying under a board all day, panting. When I politely asked Wally to feed the bull when his food bowl was empty, he was aggressive with me and, instead, took the bowl out.
The rabbits and guinea pigs share a pen where they lay in dog crates; crammed closely to one another. Rabbits are very happy creatures that sleep with their eyes open; these rabbits couldn't keep their eyes open nor were they jumping of joy like I so often see my rabbit do. It seemed all their paws were stained with urine. One of the guinea pigs seemed to have had fleas or to have been pulling his hair out from stress.
The goats were in a pen where you pay a dollar to feed them kibble in a sugar cone (nutritious, am I right?) all day without proper vegetables. The goats have all been dehorned and some have their horns growing in all "wonky". A specific white goat had blood dripping from its skull, stained onto its' face. They were scratching their horns up against the wood in attempt to soothe the pain. I spoke to someone about the dehorning (a visitor) who was raised on a farm with goats. She claims that the normal (but inhumane) practice of cutting the horns of an animal without anesthetic would not cause them to grow like that; she believes they have been pouring acid on their horns. They were seen eating of the wooden board in the back which is known to contain chemicals and will kill animals. I have seen scars and wounds on several of these goats; from their necks to their bellies. I even witnessed a goat on the verge of fainting, shaking its' head back and forth. One of the goats had fecal matter stuck to his fur for over 2 days.
The donkeys were 2, crammed in a pen with a tiny board to provide shade, and trust me, they were not getting any shade. One of them had feces stuck to his fur. They were witnessed screaming on the first day as they were being put out onto display.
The ducks and geese were seen (when being put onto display at 7am) being grabbed by the necks and put into the pens.
The ponies were a large issue. I had sat there for 11 hours and not seen them get fed once; they were given water once. We were told by a former worker of Wally's that he prevented giving them food so they wouldn't defecate. The smallest horse was so skinny and malnourished but was yet, put at the front to lead two other horses, round and around. Any moment they'd stop, these horses would lift their legs; either from exhaustion or from injury. Their necks would lean up against the bars because they were so tired and couldn't keep their heads up. I had heard stories from people telling me Wally whacked a horse in the face with a wooden pole when the horse got startled by a firework and, was even informed that, 5 years ago, he was around and was seen punching a horse in the face. The white horse was seen bleeding from its mane.
Not only is this animal abuse but the owner was verbally aggressive with me and Sheldon Perrotta; trying to tell me that if he didn't have a petting zoo, the animals would be ground up in his freezer, calling Sheldon the son of Hitler and making insinuations that he was ugly. This continued the following day where his staff shouted more profanities; calling me dumb and stupid, calling the protesters relatives of Hitler, supporting a customer insulting me for scars on my body and even their friends calling me a prostitute. Wally even grabbed our sign from us and started to tear it. This was all done in front of children.
They are currently under open investigation by the OSPCA. The mayor of the city of Barrie has been notified as well as police force, Mercy For Animals and PETA.
Please join us in getting these animals in a safe place away from the physical and emotional abuse and the neglect.