Four Day School Week (Educators)
158
people have signed this petition.
Add your name now!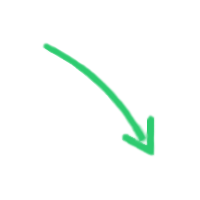 158

people

have signed.

Add your voice!
Maxine K.
signed just now
Adam B.
signed just now
Dear Elko County School Board Members,
As Elko County School District Educators, we are writing this letter to express our concerns for the upcoming 2022-2023 school year. Since Covid hit the world, schools have been in disarray for many reasons. However, we are not writing to you to discuss anything other than the teacher shortage and the lack of substitute teachers in our school district. Therefore, we will get to the point by asking you to wholeheartedly consider moving Elko and Spring Creek schools to a four-day school week.
Although all good things to consider, we will not focus on the facts that the district would potentially save money on food, heating, cooling, and gas (busses). Instead, we would like to draw attention to the fact that many teachers have left the profession due to being overworked and feeling underappreciated. Therefore, we have many vacancies that need to be filled. As of Thursday, July 21 st , 2022, there is a need for 58 certified teachers in Elko and Spring Creek. We understand that some of those positions have been filled with long-term substitutes, but a majority of them have yet to be filled. Because many of our reliable substitutes are in long-term positions, it has become quite challenging to obtain a substitute when requesting a day off, no matter the day.
Due to the sub shortage, teachers have struggled to take days off guilt-free. Last year especially, many of us had requested substitutes weeks in advance, yet ended up with no substitute to take our place. When that happens, we either have to change our appointments/plans or interrupt our students', colleagues' students', and colleagues' routines. Because most teachers are very compassionate people, this is very difficult for us, whether we are taking that day off or the one who has to take on extra responsibilities.
At this point, you may be thinking that there is not much you can do about the scarcity of substitute teachers. However, there are many reasons we are asking you to consider a four-day school week that entirely revolves around the lack of subs. The first consideration, mental health. Not only for the teachers but the students as well. Due to the teacher shortage, many of us will have to take on extra students, which is very exhausting for obvious reasons, such as longer prepping times and more classroom behaviors, due to the fact that we will have less time to give to each student. Please be aware that bad behaviors do not just take a toll on the teachers, but it takes a negative toll on the children without behaviors as well. Providing an extra day away from the classroom can make a big difference. The second consideration, four-day school weeks may help with teacher and student recruitment. Let's face it, a three-day weekend allows for people to travel, adequately rest their brains and bodies, and ultimately makes employment more attractive.Third, and the most crucial consideration, lack of substitutes on Fridays due to school sports and travel. As mentioned earlier, a good portion of our substitutes have been pulled into long-term sub positions. Therefore, when coaches are out of the classroom or teachers take the day off to watch their children play sports, it leaves our district in disarray when there are no substitutes to cover. Consequently, we often have to combine classes or pull other staff members from their preps to cover classes, which causes chaos and dysfunctionality to lessons, routines and instruction. Because the most common day that teachers and students miss is Friday, take our fourth consideration in mind, attendance. With a four-day school week, athletes and their siblings will have better attendance and not miss the lessons that their peers receive.
We understand that a four-day school week is not something to take lightly. Therefore, we really hope you take some time to weigh the pros and cons of making the change. Many of us cannot provide you with any cons, perhaps because we are in the midst of it and feel the tremendous strain of not having any substitute teachers when we need a day off. Please know that we recognize that having Fridays off does not completely remedy the scarcity of subs because there are other days in the week. However, teachers may be more likely to schedule their appointments on Fridays rather than any other day of the week.
Thank you for your time and consideration!
Sincerely,