Forgiving And Moving On . . . Letting Edwin Free
273
people have signed this petition.
Add your name now!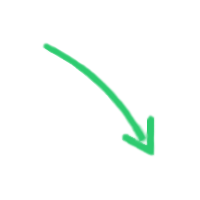 273

people

have signed.

Add your voice!
Maxine K.
signed just now
Adam B.
signed just now
On Feb. 20th 1990 a tragic accident paralyzed Derrick Turnbow who was a prominent student at Taft High School. 20-months later Derrick died of pneumonia, which was said to be caused due to complications from the gunshot wound. What was never addressed to this point is that Derrick was not the only victim that tragic afternoon.

My uncle Edwin Swan who was 17 at the time was called by his 14 year old brother to Taft High School for fear that a gang from a neighboring project (who were known to carry weapons) were coming to do bodily harm to him because of an altercation he had with the leaders girlfriend. Approximately 15 to 20 males arrived at the scene and assaulted both Edwin and his younger brother, ( my father) and in the process of defending himself and his brother Derrick Turnbow was accidentally shot. From there the case took on a life of its own becoming a media spectacle, which resulted in the president of The United States and various stars visiting Derrick in the hospital. The gester in and of itself was noble indeed, yet when taking an honest look at the events it became impossible for Edwin to receive a fair trial. Even to this very day his judge (Norbert Nadel) has taken up a personal crusade to keep Edwin imprisoned. So much for the judicial system being unbiased and impartial! What has not been addressed is the fact that Edwin had never committed a violent offense prior to this incident in his young life. Or the fact that his adult life has been spent affecting change. In Edwin's young mind he was doing the right thing, but he went about it the wrong way. Without question poor judgment was used and Edwin has had a quarter century to think about that decision, as well as, deal with the fact that he lost a friend that he's known since childhood. In the pursuit of justice one must ask, when is enough, enough! With that said, we ask that you sign this petition and show all concerned parties that Edwin Swan is not in this fight alone.



I am Ton'neisha Swan, the niece of Edwin swan. First I just want to say " NEVER RUN TOWARDS A FIGHT." It has been 20 + years since the accident. My uncle was 17 years old when the accident happened my uncle is now 42 years old! He have been incarcerated for 24 years. He was still a child. People make mistakes and this one was an accident. My uncle did not mean to shoot and kill Derrick Turnbow. I know this was a tragic incident but you have to let go and let god. You have to forgive in order to move on in life. He deserves a second chance. He was so young. It's time to let him free. He served his consequences now he deserves to be free! The media makes it seems like no one on the outside want Edwin Swan let free but there's a lot of people who believe he deserves a second chance. Thats why I've started a petition to show everyone that people have faith in him still. My uncle is not the monster the media has made him out to be. My uncle is a great man. My uncle has been in prison and have made many accomplishments. He completed a college business program in which he paid for his self. He has completed every program that the institution have to offer. He's currently an exercise coach for the institution's exercise program. He has earned many degrees while he's been incarcerated. He's not a monster. He's a great person. What happened was tragic but, it was an accident and he deserves a second chance. I am Ton'neisha Swan, niece of Edwin Swan and I stand beside him and want to let everyone know my uncle Edwin Swan deserves a second chance.