Force Law Enforcement to Enforce the Law
32
people have signed this petition.
Add your name now!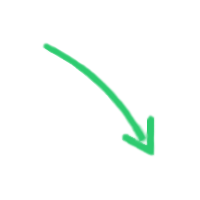 32

people

have signed.

Add your voice!
Maxine K.
signed just now
Adam B.
signed just now
Neglecting and abusing patients is a crime that's rarely prosecuted in the state of North Carolina, yet it probably happens every day. At least it did on the days of May 9-10, 2014 when my daughter, Keisha White, died in restraints from lack of oxygen (which is preventable in a hospital setting) at Vidant Medical Center in Greenville, NC.
Nurses have a legal duty to care for the patients they are assigned to. In my daughter's case, Linda Brixon, made many failures that she agreed to in this Board of Nursing document, https://apps.ncbon.com/LicenseVerification/Common/....
A report from DHHS, documenting the egregious level of neglect my daughter suffered, can be found here, http://www.hospitalinspections.org/report/9586.
I believe that Keisha is not the first patient to die after being neglected, but evidence of others is very difficult to find in this state. Similar cases that have been prosecuted in other states are easily found online. Why not North Carolina?
However, there has been COUNTLESS cases in NC where defendants are charged and prosecuted for cruelty, abuse, and neglect against animals. Are we to think that human life has less value than that of a dog, a cat, or a chicken? Yes, a chicken.
First degree homicide includes deaths that are torturous, premeditated, and/or intentional. The fact that hospital neglect is a factor should not change the meaning of the law. Death due to the omission of a legal duty constitutes 2nd degree homicide. Neglecting and abusing a patient without regard for human life, where such abuse/neglect is the proximate cause of death is a Class C felony. Yet, in my daughter's case no charges have been filed. No arrests have been made. And no one has explained to me why what happened to her is NOT a crime.

When law enforcement in Greenville, NC says no crime has been committed, it is this attitude that empowers some health care workers to neglect and abuse patients on a criminal level. The message has been sent that this type of behavior is completely lawful, thus creating and feeding a public safety hazard to ANYONE who is in need of health care.
The only way for this type of injustice to prevail is if we do nothing; we say nothing. SIGN THIS PETITION! Let your voices be heard! Tell officials (including, Mayor Allen Thomas, Attorney General Roy Cooper, and NC Governor Pat McCrory) that crimes happen in hospitals, too. Ask them why aren't health care workers held to the same standard of the law as the rest of us. Let them know that we do not accept this breach of justice, we are tired of losing loved ones due to criminal negligence, we want accountability, and we DEMAND justice just as those who lose loved ones in the commission of other crimes.
Tell them to ACT NOW and FORCE law enforcement to enforce the homicide and criminal neglect laws as written. THANK YOU!