FOR THE LOVE OF DESTINY
1045
signers.
Add your name now!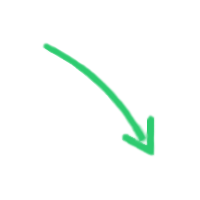 1045

signers.

Almost there!

Add your voice!
Maxine K.
signed just now
Adam B.
signed just now
ALL SHE WANTED
WAS....SOMEONE
TO LOVE HER

STARK COUNTY HUMANE SOCIETY IN LOUISVILLE, OH
TOLD ME.... "SHE IS NO LONGER HERE!"
First of all, I had no idea what I was getting into. But then again I was given no choice in the matter. Destiny came to me!!!

Monday 2/3/14
I was on my lunch break and headed to grab a bite to eat. As I was pulling out of the... parking lot where I work. A dog trots across the street straight to my jeep. I could not see it so I stepped out to see if it went under the car. Just as I took a step to the rear if the vehicle. I see out of the corner of my eye a good sized pit bull jumped right in my car. She was frightened and very thin. I own a pit mix and have become quite familiar with the breed. I tried to pet her but she was unsure of me. I asked her to sit
and she sat right down in my backseat. It was my lunch break after all so I jumped in and took her to McDonalds with me. She became much more comfortable with me over some fries. I found a place to keep her until my work day ended. I got her back in my car and called my wife and said I think I am going to just take her straight to Jades Rescue and she said bring her home. That is really what I hoped she would say. We tried multiple times to introduce her to our dog and it did not go well at all. I am sure we could have done things differently but we didn't.

I began calling rescues. I must have called 25. All of them basically said the same thing we do not take strays. Take her to the pound or the Humane Society. That is where they get their adoptable dogs. She was extremely friendly with my 8 year old and my wife. So that night we made a bed for her in the garage and left the space heater on.

Tuesday 2/4/14
My wife and I both had to work. We left this stray pit bull in our garage for about 8 hours. You can imagine what I was thinking I would be coming home to. What was going to be destroyed when I got home? When I walked in the only thing she had done, was take the dog food bag over to her bed and have a snack. There were no holes in the bag. She did not eat the entire bag and there was not a single piece of food on the floor. My wife and I could not stand the idea of her alone in the garage another night. I then followed the advice I was given and I called the Human Society. The man asked if I reserved a kennel and I said no. I began to tell him the story and he said just bring her in. I drove her straight there.

I walked in with her and began to tell my tale. I told them that she came to me for help and I will continue to hunt for a place for her. The girl behind the desk asked me if she had a name. I told her that we have been calling her Pretty Girl. She said we have 1 named Pretty. I looked at her and said call her Destiny. She smiled and then told me that they do not euthanize dogs there unless they have major illness or extreme aggression. I felt this great sense of relief. The guy behind the counter noticed the sores on the top of her front paws and said it looks like she has ring worm. I smiled and said really? I would not have guessed that. I am a wrestling coach and trust me I can spot ring worm on a person from a mile away. I crack a joke and said I am immune to ring worm and continued to pet her. I turned her over to another gentleman and he was asked by the guy behind the counter. " Does that look like ring worm to you?" and with out hesitation he said "yes" as well. He then told me that this is the vet tech. Thinking it was no big deal I handed her over. I walked around the place for a few minutes and 3rd gentleman came up to me. He said "did you drop off the pit?" I said "yes." He said "she does have ring worm." I said "ok", still thinking it was no big deal. As I walked out the man behind the counter asked "did you hear that it is ring worm?" I said "yes" and I thanked him and left.

Wednesday 2/5/14
The next day I called the HS on my lunch break. I called just to find out if Destiny was chipped. The girl on the phone told me they did not show anything saying she was and I then asked if she had any serious health issues. She said to "call back on Friday after the vet had a chance to see her" I hung up the phone and instantly called Jades Rescue and told them what happened. I spoke to a girl who took down my info and then I received a call from Diane Aquino. She offered to help in any way she can.

Thursday 2/6/14
I made no calls.

Friday 2/7/14
I called HS at about 5:00pm. I asked about Destiny and she said "she is no longer here."I said "what do you mean?" and she said very to the point, "sir all I can say is that she is no longer here. "I just hung up the phone and called Dianne and asked "did you pick up Destiny?" and she said "no, why?" and I told her what they had said.
SHE DID NOT GET ANOTHER CHANCE LIKE SO MANY OTHERDOGS MAKING THERE WAY THROUGH THIS HUMAN SOCIETY! PLEASE SIGN AND SHARE FOR DESTINY!