Food For Change
12
people have signed this petition.
Add your name now!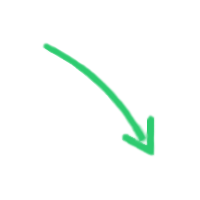 12

people

have signed.

Add your voice!
Maxine K.
signed just now
Adam B.
signed just now
Food For Change's (FFC) mission is to collaborate with consumers, producers and government agencies to reduce current factory farming methods and consequences, while promoting Green agricultural practices in order to protect the ecosystems, biodiversity, and human health.
What's the Problem?
The output of factory farms has increased the consumption of fast-food products in the 21st century because of it's convenience and relatively low prices. In turn, factory farming not only harms human health, but it also affects our environment and the ecosystem.
So What?

Factory farming contributes to the problem of global warming by creating massive amounts of methane and greenhouse gases. Along with this, it also releases toxic pollutants into the air and water. According to a 2006 report by the Food and Agriculture Organization of the United Nations (FAO), animal agriculture is responsible for 18 percent of all human-induced greenhouse gas emissions, including 37 percent of methane emissions and 65 percent of nitrous oxide emissions. As of today, Concentrated Animal Feeding Operations (CAFOs) house over 65 billion livestock worldwide. As you can tell, the amount of waste that 65 billion livestock can create is a tremendous number. The effects are often exacerbated since tens of thousands of animals are confined within an area to a density deemed naturally unstable. The EPA reports that the waste generated by animal agriculture has polluted over 35,000 miles of river in 22 states. When these rivers and lagoons leak, they release bacteria into the water and ground, while emitting gases such as ammonia, hydrogen sulfide, and methane into the air. Health effects from inhaling gaseous fumes, emitted by factory farms include sore throat, seizures, coma, shortness of breath, excessive coughing, and even death. Living, breathing animals are being taken and turned into nothing more than production units.
Is Anyone Addressing the Problem? Why Is It Not Working?
Little has been done to raise awareness about the environmental costs of factory farming. Excluding a small excerpt on PETA's website, no other major organizations are addressing the environmental impacts of this cruel process. In addition to the lack of recognition, the increasing number of developed nations and population growth rate have thwarted efforts thus far. As nations become richer, their citizens tend to switch to a meat-based diet since meat produce is more expensive and is often a sign of financial stability. Increasing global wealth coupled with exponential population growth has dramatically increased the demand for animal products. At the moment, factory farms are the only producers capable of meeting current demands at a low cost and this can only mean two things: more factory farms and more livestock crammed into each farm. Both will unquestionably lead to further environmental damage.
The majority of policies crafted by government organizations that directly and indirectly regulate food safety, like the USDA, FSIS, and CDC, are filled with loopholes and only regulate the final product. For example, the "grass-fed" label may conjure an image of animals roaming in open fields eating fresh vegetation - that is not the case. The term only requires that the animals receive the majority of nutrients from grass throughout their lives, which typically means grass is transported to the factory farms. Furthermore, it does not limit the use of antibiotics, disinfectants, hormones, or pesticides, which end up as runoff. As long as the livestock pass the required pathogen tests, they can be slaughtered and sold.
In addition, Federal laws establish minimum standards for the regulation of any activity that causes air pollution or water pollution. Federal laws for the environmental oversight of CAFOs are extremely weak due to aggressive lobbying by promoters of CAFOs.
Currently, the U.S. Environmental Protection Agency (EPA) provides no regulation of air pollution problems from CAFOs. The Emergency Planning and Community Right-to-Know Act is emplaced to help local communities protect public health, safety, and the environment from chemical hazards. However, large CAFOs are not required to report to the Federal Government. The only requirement for large CAFOs is that they must report large ammonia or hydrogen sulfide emissions to state and local emergency response officials.
The Federal Clean Water Act does provide some regulation of CAFOs, although there are litigations as to how those requirements can be interpreted. For example, in Wisconsin and some other states communities had to enter litigation to force agencies to enforce the laws of Clean Water Act. Federal law requires that any CAFO, which has had an illegal discharge into surface waters, must obtain a National Pollutant Discharge Elimination System permit in order to continue operations.
Moreover, the state of Wisconsin is authorized by the federal government as a permitting agency requiring CAFOs to obtain a Wisconsin Pollutant Discharge Elimination System permit. However, regulation of CAFOs and their impact on environmental quality is less stringent than regulation of other polluters. For example, according to Midwest Environmental Advocates, CAFOs are not required to treat waste before spreading on land or to obtain an air pollution permit, unlike other waste dischargers.
What Will We Do?
We believe the first step is to educate the public and spread the message that animal cruelty is not the only thing wrong with factory farming - our planet is being affected and in doing so, we have inadvertently placed ourselves in the line of fire. As more people are exposed to our campaign, they can start making conscious lifestyle changes like consuming local and humane certified foods and/or starting their own community gardens. The next logical step to further our cause is to work with other organizations. Factory Farming Awareness Coalition (FFAC) and Food Empowerment Project (FEP) are two NPOs out of Northern California that campaign against intensive animal farming from an environmental perspective. By working with other organizations that share similar goals, we hope to convince the U.S. Department of Agriculture (USDA) and Environmental Protection Agency (EPA) to set more stringent regulations and other necessary policy changes so as to discourage the use of factory farms.