Food Budget Reduction Plan
34
people have signed this petition.
Add your name now!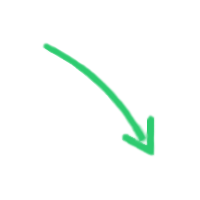 34

people

have signed.

Add your voice!
Maxine K.
signed just now
Adam B.
signed just now
While we wholeheartedly support the effort to increase diversity within the BSC and attract low-income students to the co-op houses, we do not believe that reducing the food budget is an effective way to accomplish this goal.

If implemented, the budget-reduction plan circulated by the Capital and Finance Committee (CFCom) in the past few weeks would disproportionately impact the smaller houses, would put undue strain on our Kitchen Managers, and would significantly reduce the amount of healthy food options available for our members. Our house already operates on a very tight budget. Unfortunately, the most expensive purchases, fresh fruits and vegetables, are also critical to a well-balanced diet. We do not order excessive quantities of these foods, nor do we splurge on luxury items. Rather, we prioritize the availability of proper nutritional options for our members. We make diligent efforts to allocate funds appropriately toward this goal, and we adjust promptly at the first sign of food waste.
The proposed budget reduction plan would result in a savings of approximately $15 per person, per month. While we support the movement to reduce rent for the benefit of potential low-income members, the food budget is not the spending area we should be targeting. Reducing the food budget by even a single-digit percentage would have severe effects on our collective purchasing ability, while generating a per-person savings that is relatively minimal.
Furthermore, we are not convinced that the 2014 and 2012 census data at all supports the conclusions drawn by CFCom. For instance, the announcement regarding the proposed reduction cited the census finding that 39% of house members, compared to 88% of apartment members, indicated that cost was the number one reason for joining the BSC. CFCom connects this finding to the fact that we currently serve 30% low-income students at the houses, compared to 88% low-income students in the apartments, and assumes causation without further analysis.
There are myriad explanations for and likely contributing factors involved in the disparity we see among the different types of living arrangements offered by the BSC. For instance, individuals who opt to live in the more solitary apartments may be self-selected as members who would not tend to prioritize community as a primary reason for joining the BSC. On the other hand, members who opt to live in the more social and communal houses may be those that value community as well as low-cost. Comparing the two sets of data does not work well for the purpose of explainingdiscrepancies, because each set may be self-selected to hold different preferences. Drawing rough conclusions also ignores oroversimplifiesmany complicated factors thatare likely at play, including what demographic BSC marketing and outreach tends to target, the struggles of adapting to unfamiliar educational methods, feeling like animpostor as a member of an underrepresented minority in an intimidating world-class university setting, and many, many more.

The effort to improve diversity and attract low-income members must be undertaken in a holistic manner. There is no one solution that will solve this problem, and the proposal to the food budget is likely to do more harm than good, with particularly devastating effects on the smaller houses. In support of proactive reform, however, we would support investigation of various alternative avenues that we believe may help to reduce waste and cost:
1) Updating the on-line food ordering system so that it is more user-friendly, streamlined, and less likely to result in accidental ordering that may generate food waste.
2) Improving insulation in the houses so that temperature regulation requires less energy and utility costs.
3) Increasing the cost of parking spot permits for those members that own cars, and applying the additional revenue in a manner that allows for overall rent reduction.
With respect to the important effort to attract more low-income members to the co-ops, we propose continued investigation and discussion with current members of our target demographic. We must seek to empower these voices in our community and give their recommendations our strongest consideration.
Sincerely,
Concerned BSC Member