FMLH Vacation Snake Model Petition
58
people have signed this petition.
Add your name now!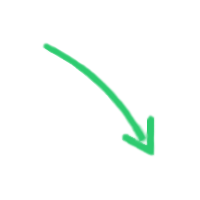 58

people

have signed.

Add your voice!
Maxine K.
signed just now
Adam B.
signed just now
I know we are in the midst of vacation picking, but before we get in too deep and start Round 2 (this Wednesday), We are starting a petition to get the picking order changed before then. Here's why:
Each year, there will be one group that is placed in the worst possible position, but we can lessen the disparity with a simple change in order.
This year, Group D is the worst group to be in. It is the last group to pick in Round 1 and second last to pick in Round 2. There's no argument that the 1st and 2nd rounds are the most important picking rounds. The likelihood of getting the week you want off drops drastically with each round, especially if those weeks are in the summer months. So by the time Group D gets to pick first in Round 4, there really isn't any consolation to be had when most dates are selected already (ie, first to pick from leftovers). I admit, I was assigned to group D, but this affects all of us. Next year, Group A will be in the worst position to pick dates, and so on.
CURRENT MODEL
2020 2021 2022 2023
Round 1: ABCD BCDA CDAB DABC
Round 2: BCDA CDAB DABC ABCD
Round 3: CDAB DABC ABCD BCDA
Round 4: DABC ABCD BCDA CDAB
Bad year for: Group D Group A Group B Group C
To mitigate this, I propose that we use "snake draft order." Once each group has selected their picks for round 1 (ABCD), the group that picked last would pick first in the next round (DCBA) and so forth. Google explains better than I can (in reference to fantasy football pickings): "In a snake draft, each fantasy coach has one pick in each round. Each team makes its first-round pick based on a predetermined order. When the first round is over, the team that picked last in the first round picks first in the second round — in other words, the draft snakes back on itself. The team that had the first pick in the first round now has the last pick in the second round and the first pick in the third round. Fantasy football snake drafts are commonly used because they allow for a fair and balanced draft. It would be unfair if the team with the first overall pick was allowed to choose first in each and every round!"
SNAKE MODEL
2020 2021 2022 2023
Round 1: ABCD BCDA CDAB DABC
Round 2: DCBA ADCB BADC CBAD
Round 3: ABCD BCDA CDAB DABC
Round 4: DCBA ADCB BADC CBAD
This feedback and request for fairness and seriously considered input in processes that directly affect us applies to the 'I am involved in decisions that affect my work' and 'this organization supports me in balancing my work life and personal balance' power items that we have been striving towards. We have the opportunity to make this more fair and balanced before it's too late. After all, if we know it's broken, why wait until next year to make changes? Let's fix it now!!