Sale of Football Manager boxed in Brazil...
700
people have signed this petition.
Add your name now!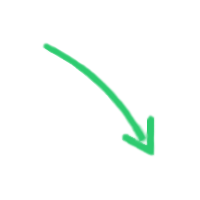 700

people

have signed.

Add your voice!
Maxine K.
signed just now
Adam B.
signed just now
English version: Dear Sport Interactive and SEGA chairmen, The reason we're writing you this letter is to ask you something really important for us, brazilian people who are greatest fans of Football Manager series. Your game, Football Manager, has a lot of fans in Brazil, but it is too difficult to find it in our stores. Our only option is buying it via Steam or importing it. In both cases it's necessary to have an international credit card, which most of the probable buyers don't have. And also, importing the game makes its price increase about 60%, what makes it too expensive and out of range. People who stay in touch with Brazilian managers know how much we want to buy this game. We would really love to have this amazing game in its original box, for a bounding and sentimental reason we have with your product. We believe your biggest obstacle when it comes to selling the game in Brazil is the current piracy, which reaches a plenty of others countries. Nevertheless, we are absolutely sure that the GIANTS OF GAMES - SEGA and SPORTS INTERACTIVE - would leave this fight against piracy as an absolute winner if you decided to believe in our buyers and started to sell the game boxed version in Brazilian territory. So, all of us, Brazilian fans, would be very pleased if Football Manager series started to be sold in our country Below, numerous signatures from managers that would like to buy your game and can't do it by this limitation. Yours faithfully brazilian managers, Thank You! Portuguese version: Caros presidentes da Sports Interactive e SEGA, No Brasil a série Football Manager conta com muitos fans, mas é muito dificil encontrar o jogo para comprar. Nossa única opção é comprar via Steam ou importar. Em ambos os casos é necessário que o interessado tenha cartão de crédito internacional e poucas pessoas o possuem. Além de que, importando, o preço do game aumenta em 60%, devido a taxas alfandegárias, o que, convenhamos, deixa o produto fora do alcance de muitos. Somente quem tem contato com managers brasileiros sabe o quanto todos nós queremos poder comprar o jogo na versão boxed e ter, além do magnífico game, a caixinha guardada. Cremos que o maior empecilho para a venda aqui seja a pirataria, que atinge muitos outros países além do Brasil. Porém, temos absoluta certeza de que as Gigantes dos Games Sports Interactive e SEGA ganhariam muito (em todos os aspectos) se excluissem esse ato que até certo ponto é discriminatório e passasse a vender a versão boxed no território brasileiro. Então, todos nós, seus fans brasileiros, ficariamos muitíssimo agradecidos se o Football Manager passasse a ser vendido em nosso país na versão boxed. Abaixo inúmeras assinaturas de Managers que gostariam de comprar o game e não podem graças a essa limitação. Origado!
Sponsor
Brazilian Managers. Organized by Guilherme Salazar and Lucas Mirandolla.