Flexible schedule for high school students
27
people have signed this petition.
Add your name now!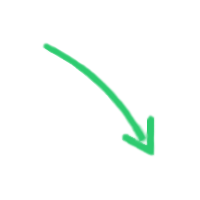 27

people

have signed.

Add your voice!
Maxine K.
signed just now
Adam B.
signed just now
Despite overwhelming evidence linking later school start times and adolescent sleep cycles to increased productivity in and out of school, the push to create a later start time has always been met with obstruction. My vision for this petition is to create a movement for a functioning and healthy school environment, where the benefits can be implemented without interfering with students social lives and extra curricular activities. By enforcing a later school start time it would be improving virtually every aspect of that students life and this in turn makes an impact on the teachers, the schools and the world that they are preparing for.
Benefits of later school start times:
More total hours of sleep: The average amount of sleep that adolescents need is 8.5 to 10 hours, but the average amount that they get is much less. "Presently, 68.4% of United States high school students sleep 7 hours or less on school nights" (Watson 624).
Higher attendance: "teacher-reported first class absences/tardies decreased by 45.0%" (Owens 612).
Less sports related injuries: "the American Academy of Pediatrics released a study showing that adolescent athletes who slept eight or more hours per night were 68 percent less likely, than those who regularly slept less, to suffer a sports related injury." (Olsen 1).
Others benefits include a decrease in self reported symptoms of depression, Less daytime fatigue and self reported improved grades and SAT scores
My proposal is for a flexible high school schedule for Portland Public Schools, a schedule that works around extracurricular activities like sports, volunteering, clubs, college and other academic activities. The schedule would be from 8:00 - 3:30. This creates two schedules of sorts: 1) a school day from 8:00 to 2:30, allowing extracurricular activities to stay the same time, and 2) a school day from 9:00 to 3:30, allowing students without extracurricular activities from 2:30 to 3:30 to sleep in longer and still have time for later extracurricular activities.
Watson NF, Martin JL, Wise MS, Carden KA, Kirsch DB, Kristo DA, Malhotra RK, Olson EJ, Ramar K, Rosen IM, Rowley JA, Weaver TE, Chervin RD. Delaying middle school and high school start times promotes student health and performance: an American Academy of Sleep Medicine position statement. J Clin Sleep Med. 2017;13(4):623–625.
Richmond, Emily. "Why School Should Start Later in the Morning - The Atlantic." 17 Aug. 2015, https://www.theatlantic.com/education/archive/2015/08/why-school-should-start-later/401489/. Accessed 1 Feb. 2018.
Olsen, Judy "Sleep matters in high school athletics and more | Fauquier Now News." 23 Sep. 2014, http://www.fauquiernow.com/index.php/fauquier_news/entry/fauquier-sleep-matters-in-high-school-athletics-and-more-2014. Accessed 1 Feb. 2018.
Owens, Judith "Impact of Delaying School Start Time on Adolescent Sleep, Mood, and ...." https://pdfs.semanticscholar.org/204f/6c62eed2b10a060bac4e444358d8be04d304.pdf. Accessed 15Feb. 2018.