Please Fix Women's Garments
11
people have signed this petition.
Add your name now!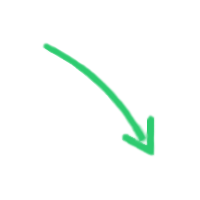 11

people

have signed.

Add your voice!
Maxine K.
signed just now
Adam B.
signed just now
To whom it may concern, Buying garments for LDS women has become increasingly frustrating. Popular and comfortable and feminine styles (like Carinessa I and Dry Silque I) are being discontinued and replaced by less comfortable, more masculine styles. The removal of the elastic lace from the Carinessa I style and the added bulky hem to both of these means that the leg is now lumpy and visible under nearly every style of pant. Furthermore, the new thicker hems roll. Who makes the design decisions for the garment? These new styles are far less comfortable or practical to wear. They also look a lot more like men's garments. Garments will never be sexy (nor should they be), but it is reasonable for women to want their underclothing to be feminine (like with the lace) and comfortable and discrete! 
Additionally, the sizing for women's garments are very confusing.There are three different measuring systems for the different bottom designs. They don't correlate at all, nor do they match regular American or European sizes. Furthermore, even the fabrics that have the same sizing numbers aren't necessarily the same size; for example, a 28 in Drilux isn't even close to the same size as a 28 in cotton-poly. The lengths aren't consistent either. The Dry Silque II and Carinessa II are notably longer in the leg and waist than the cotton or Drilux bottoms- even if all are "petites" or all are "regulars" or all are "talls". There are also no seamed tops in Carinessa or Drilux making those fabrics unavailable to women who don't fit comfortably in chemises, so they have to mix and match their fabrics if they want to wear those bottoms. 
Men's garments don't have these issues. the sizes are consistent across the fabrics, the styles are available in all the fabrics, and the styles aren't constantly changing or being discontinued. Who makes these decisions?! Any attempt to give "feedback" or make inquiries is either ignored or only an auto-reply is ever returned. Those of us who have made covenants with the Lord to wear our garments would like to do so without hating our underclothing. We are committed to being modest and discrete with our sacred clothing- but that is increasingly difficult when we can never be certain what size or style we should get, and what is available is bulky or rolls/bunches under our clothes.
Please bring back Carinessa I and Drisique I or provide the option of I and IIs. Please make the sizing consistent across all fabrics. Please also have samples (without the symbols) available at the store locations so that if shoppers are uncertain of their size, they have something they can hold up to their bodies without purchasing a bunch of garments that don't fit and can't be returned. Wearing the garments of the Holy Priesthood should be an uplifting experience. But currently, more often than not, it is uncomfortable and aggravating. Thank you.
Sponsor
kbbdetails@yahoo.com
Links