Fix The FDA NOW
23
people have signed this petition.
Add your name now!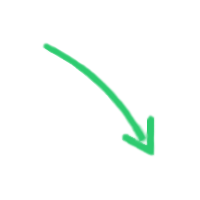 23

people

have signed.

Add your voice!
Maxine K.
signed just now
Adam B.
signed just now
Most people think it is the FDA's Job to "test products", however this is untrue. The FDA solely relies upon "independent testing" conducted/submitted by the companies or manufacturers themselves. The FDA only regulates "labeling". Help us Lobby to Change this today and hold the FDA accountable in Protecting the Public.
In recent news Purdue Pharma failed to notify the FDA of the "addiction rates" on "Opiods" when conducting their "trials". They have been caught red handed and the FDA has done nothing about it. Today our youth is plagued with addiction and deaths due to the opioid crisis. All in the name of profit for Big Pharma and Government/s.
Purdue Pharma is seeking to settle cases for $10 billion to $12 billion dollars as their practices were deceptive and claimed more than 400,000 lives from 1999 to 2017, according to the Centers for Disease Control and Prevention.
https://www.nbcnews.com/news/us-news/purdue-pharma-offers-10-12-billion-settle-opioid-claims-n1046526


In other recent news with regards to Pelvic and Hernia Meshes (i.e. medical devices), hundreds of thousands of men and woman have died or at best have gotten cancer and are gravely ill. Again, Big Pharma Failed to warn of the side effects/complications during the trials.
On April 16, 2019, the FDA ordered all manufacturers of surgical mesh intended for transvaginal/hernia repair to stop selling and distributing their products immediately. What the FDA is not telling you is = THEY have NOT CONDUCTED any testing on this product, BUT solely relied upon the manufacturer's INDEPENDENT testing.
What the FDA is NOT Telling you here is- Meshes have been on the market since/as early as 1990.
CR Bard Inc. sold vaginal-mesh devices made of a plastic that its manufacturer warned wasn't suitable for human implantation, according to unsealed court records.
CR Bard's used a resin-based plastic made by a Chevron Phillips Chemical Co. unit to produce hernia-repair mesh after the material's supplier officially registered a warning that it shouldn't be permanently implanted in people, according to e-mails and documents in a lawsuit over Bard's implants.
https://www.nj.com/business/2013/06/lawsuit_alleges_cr_bard_was_wa.html
ONLY after hundreds of thousands of men and woman became ill and or died – did the FDA decide to warn the public.
https://www.fda.gov/medical-devices/implants-and-prosthetics/urogynecologic-surgical-mesh-implants
Watch the BBC special Addicted: America's Opioid Crisis | Full Documentary = https://www.youtube.com/watch?v=9hOyjFyE3Ek SEE how the FDA ALLOWED ALL OF THIS TO HAPPEN
Please watch the Netflix Documentary "The Bleeding Edge" which covers how the FDA is responsible for Meshes and Medical Devices that are killing people https://www.youtube.com/watch?v=0beAtgbZeRg
PLEASE Sign This Petition Today There is NO NEED to donate Please just by pass that area if you get a pop up