Fix Nurnberg Road - the only access road to the Nordhouse Dunes Wilderness Trailhead and 154 homes on the North side of Hamlin Lake.
15
people have signed this petition.
Add your name now!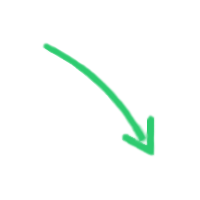 15

people

have signed.

Add your voice!
Maxine K.
signed just now
Adam B.
signed just now
Officials of the local government, state government, federal goverment, national forest service, and PURE MICHIGAN campaign we hereby petition you to independently or cooperatively provide adequate resources to upgrade Nurnberg Rd.
Nurnberg Rd is the only access road for:
- Nordhouse Dunes Wilderness trailhead,
- Public access boat ramp to Upper Hamlin Lake
- 154 ???? homes on the Northside of Hamlin Lake
It is also a main access point for the Manistee National Forest.

Nurnberg Rd is a 6.5 mile long public road along private and federal land through Grant and Hamlin Township in Mason County Michigan. It is a dirt road that was never built. It simply evolved over the last 100 years from a path to its current state. The county road commission has done and continues to do what they can with very limited funding but still Nurnberg road is frequently impassable with a car and when passage is possible it is not safe. (See attached pictures.) It is well known that if you were to need an ambulance or firetruck for assistance on Nurnberg Rd., they would not be able to arrive in a timely manner, if even be able to come at all.

The National and Regional landmarks accessed only by Nurnberg Rd have been successfully promoted by the Pure Michigan campaign, and many articles to natural beauty enthusiasts and adventure seekers from around the world. The forested landscape, Lake Michigan, North side of Upper and Lower Hamlin Lake, and the abundant wildlife accessed by Nurnberg Rd. are not a well kept secret!
According to the National Forest Service each year 40,000 people from around the country access Nordhouse Dunes and the Manistee National Forest from the Trailhead located at the end of Nurnberg Road.
Based on traffic counters placed by Mason County road commission in 2019, 175 vehicles per day travel down Nurnberg Rd. This is a ????% increase since the last traffic count done in ???.
The road was simply not designed to withstand this traffic. If we promote an area to the public and if homes are allowed to be built in this area then safe and reasonable public roads should be provided and maintained to access them.
At the curve in the road there is a caution sign posted to reduce speed to 45mph. Drivers would have to increase their speed to get to 45mph! A safe speed on this road is 25mph or less, depending on the season. Even at these low speeds a vehicle can lose control and will suffer significant undercarriage damage.
Public school transportation is not provided on this road. Anyone with school age children living on Nurnberg Rd. must provide their own transportation to and from school each day.
We are asking that adequate funding be provided to make Nurnberg road safe to traverse with a car or safety vehicle to protect the vehicles, the property values, and most importantly the vistors and residents that love and enjoy this beautiful part of the Michigan landscape.